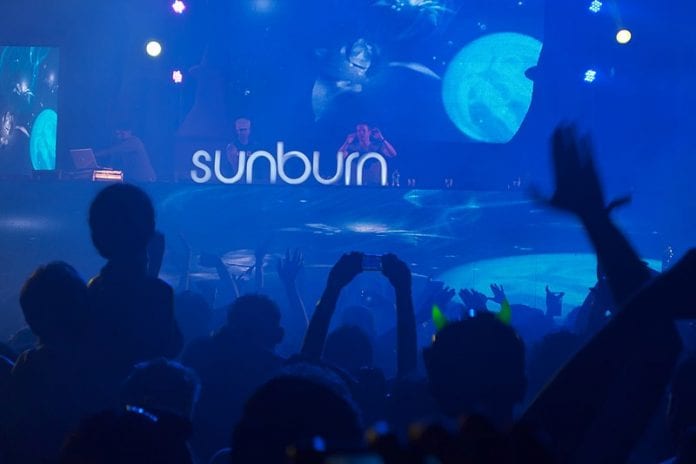 Taking the death toll of tourists due to alleged drug overdose to three, a tourist attending the three-day long Sunburn Electronic Dance Music (EDM) festival at Goa, died near the venue on Monday (December 30).
On Friday (December 27), two tourists from Andhra Pradesh collapsed outside the venue after feeling uneasy. They were declared dead at a hospital.
The Congress, on Sunday (December 29), said drug overdose could be the reason for their deaths. The police rejected this and said no case of drug use or sale of narcotics had been found at the venue. The Congress also sought to revoke the permission for the festival.
Advertisement
Also read: Raut hints at Maharashtra-like 'miracle' in Goa, BJP says dream on
Even though three deaths in a row has raked up a debate on the suspected circulation of drugs in the tourist hotspot, Goa's Culture Minister Govind Gawade's controversial comment that people were under no compulsion to attend the event, has added fuel to the fire.
"The government is not forcing the youth to go and attend the Sunburn festival. They go on their own. No one is forced to go there," the minister has been quoted as telling the media, which has been largely interpreted as "insensitive".
He said the local government was in favour of promoting local culture and the state government was not responsible for such a massive crowd. "We are not distributing any passes to anyone. It is the music enthusiasts who like to go there, they do it out of their own wish," he said.
Meanwhile, the Goa Forward Party has sought a CBI probe into the deaths.
Also read: CDS will need maturity to overcome resistance from Services, bureaucracy
Former BJP leader Rajendra Arlekar said the Goa state government should think if it needed events like Sunburn festival to promote tourism. State Tourism Minister Manohar Ajgaonkar said the festival should be held twice a year, claiming that it had contributed ₹250 crore to the state's coffers.
The festival has run into controversy after deaths due to alleged drug overdose and sale of narcotic substances at the venue.