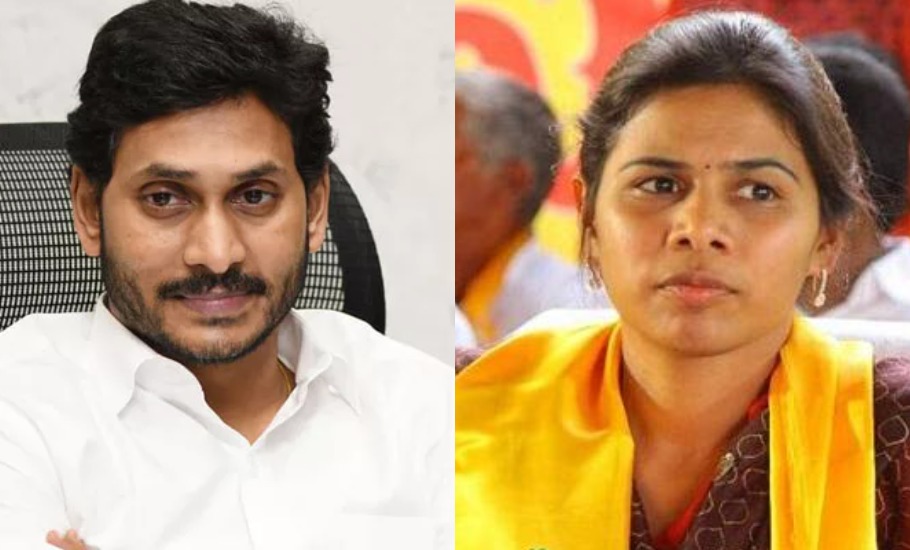 Step back in time: Is Rayalaseema making a tryst with its violent past?
Not long ago, the perennially drought-prone and backward Rayalaseema region in Andhra Pradesh had earned the dubious sobriquet "Bombulaseema" for the brutal faction killings using bombs. The family rivalries, running through generations, had virtually turned the region into a political killing field for decades.
Is Rayalaseema slipping back into chaos, reminiscent of its violent past?
There are some ominous signs of a throwback to a grisly past. The mystery surrounding the murder of Y.S. Vivekananda Reddy, the paternal uncle of chief minister Y.S. Jagan Mohan Reddy, remains unsolved even after the case was handed over to the CBI in March this year.
The latest indication was provided by a senior Telugu Desam Party leader from the region A.V. Subba Reddy who made a sensational claim that his own party colleague and former minister Bhuma Akhila Priya had hired contract killers to eliminate him.
Akhila Priya, daughter of another prominent TDP leader late Bhuma Nagi Reddy, and her husband Bhargav Ram had given ₹50 lakh as supari for killing Reddy, it was alleged in the police complaint.
She rubbished the allegation as baseless and suspected that it was being done at the behest of the ruling YSR Congress Party.
Old wounds
The case has reopened the old wounds and brought back the focus on one of the high-profile families of the region — "Bhuma" family — which was at the centre of a cycle of revenge killings and held sway over the politics of Kurnool district for generations.
Akhila Priya's grandfather was hacked to death by his rivals. The untimely death of her parents Bhuma Nagi Reddy and Shobha, both politicians with shifting loyalties, had forced her to take the political plunge.
Ironically, the complainant — Subba Reddy — was a close aide of her father. He has also claimed that he "shielded and saved the life" of Nagi Reddy on several occasions in the past during bomb attacks by rivals.
Related news: A year in the saddle: Jagan's roller coaster political journey
Recently, the police arrested three persons in Kadapa town and seized a pistol and ₹3.50 lakh in cash from them. During interrogation, they reportedly told the police that they had taken ₹50 lakh as "supari" from Akhila Priya for killing Subba Reddy.
"The police later arrested her PA as well," Subba Reddy said and claimed that Akhila Priya had been targeting him ever since her father died in 2018.
"Everybody knows what my political history is. I don't understand why Akhila, who grew up like my daughter, wants to eliminate me," the senior leader said.
Bane of the region 
The vicious cycle of revenge killings has been the bane of Rayalaseema region to which the present chief minister Jagan Mohan Reddy and Opposition Leader N Chandrababu Naidu belong. Traditionally, the political parties in the region play second fiddle to the dominant local factions where rivalries run through generations.
The region, comprising Kurnool, Kadapa, Anantapur and Chittoor districts, had, over decades, witnessed some sensational political killings. Jagan's grandfather Raja Reddy was axed to death in 1998 by his rivals in broad daylight at a bus stand in Kadapa.
Jagan himself was accused of engineering the murder of controversial TDP legislator Paritala Ravindra in 2005. However, the CBI, which probed the murder, exonerated him.
According to police records, over 8,500 people across the political spectrum, including some legislators, have become victims of faction violence in the region in the last four decades.
Related news: Vendetta, populism and policy reversals: Jagan's first year report card
In a 2007 report on the faction violence, the former Inspector General of Police R.P. Meena had said that many of the killings were showcased to spread terror among opponents to stay away from auctions of liquor contracts, road building and also for extortion from local business units.
He had suggested disarming all private armies belonging to both TDP and Congress leaders, and denying party tickets to faction leaders for all elections to put an end to the spiral of violence.
Romantic makeover
The faction feuds in the region were often given a romantic makeover in dozens of Telugu films depicting the dons as do-gooders who would go to any extent to redeem family honour and help those who stick by them. As a result, the audience get to see a stylised presentation of violence in graphic details, on the lines of Quentin Tarantino's movies.
"Rakta Charitra", a 2010 multilingual movie by Ram Gopal Varma, traces the turbulent life journey of a gangster-turned politician Paritala Ravindra and his rivalry with local warlords having allegiance to Congress.
Ravindra, who enjoyed the 'Robin Hood' image among his admirers but dreaded by his opponents as a merciless killer, was shot dead near TDP's office in Anantapur in January 2005, a few months after Congress came to power in the then combined Andhra Pradesh.
A four-time legislator, he was an accused in several murder cases and had survived many assassination attempts. "Rakta Charitra', starring Vivek Oberoi in the lead role, is the story of his phenomenal rise to power and the intense, blood-curdling conflict between two factions.
The film, made in Hindi, Telugu and Tamil, is a saga of betrayal and revenge in the killing fields of Rayalaseema.
Ravi's father and brother were murdered by local rivals. He became a rebel, and fled to the jungles, plotting revenge for his family's death. He had also hobnobbed with Naxalites. In 1994, Ravindra was elected as an MLA from Penukonda in Anantapur district and was inducted into the  N T Rama Rao's cabinet. Robin Hood for his followers for daring to stand up against the feudal lords of Rayalaseema, Ravindra was accused of eliminating many of his enemies in the bloody faction feuds during the TDP regime.
Related news: "Capital punishment": One year of Jagan's rule in Andhra Pradesh
The prime accused in Ravindra's murder M Suryanarayana Reddy alias Suri, who was subsequently shot dead, was a known Congress sympathiser and allegedly close to YSR's family. The rivalry between the families of Ravindra and Suri dates back to the 1980s. In a bid to gain political supremacy, Suri's father Narayana Reddy had allegedly ordered killing of Ravindra's father Ramulu and since then the two families have only seen bloodshed.
Ravindra's elder brother Paritala Hari avenged his father's murder by brutally killing Narayana Reddy in 1983. Hari was later killed in a police encounter which brought Ravi into the scene. He eliminated S Chenna Reddy, an MLA, and his two sons, considered to be supporters of the Suri family. Ravindra also tried to finish Suri's entire family by delivering a television set loaded with explosives, but Suri escaped the attempt as he was not present in the house. Suri's mother and two sisters were killed in the TV blast in 1993.
With only revenge in his mind, Suri went underground and hatched a plot to kill Ravindra who had by then joined the TDP and was elected to the Assembly. Suri's attempt to eliminate him through a remote-controlled car bomb blast failed but at least 26 persons lost their lives in the incident in the upmarket Jubilee Hills area in Hyderabad in 1997.
Suri was arrested for masterminding the blast and was convicted by the court. Suri, however, continued to operate from the jail and his trusted lieutenants eliminated many of Ravi's supporters and finally got the TDP legislator himself at Anantapur in 2005.