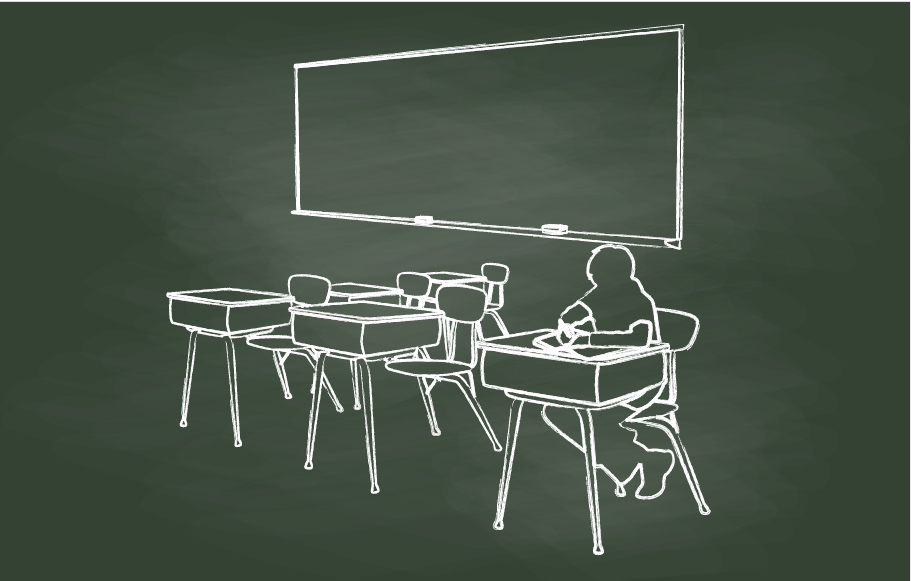 Problem of plenty; engg seats go abegging in Andhra and Telangana
The steep decline in demand for engineering seats is now an all India trend as over 30 percent of seats in the country are lying vacant with Odisha witnessing 80 percent of them followed by 60 percent vacancies in West Bengal.
It's a problem of plenty for the private engineering colleges in the two Telugu states of Andhra Pradesh and Telangana. The number of admissions has been declining over the last few years at an alarming pace, with more and more students migrating to neighbouring Tamil Nadu and Karnataka to pursue engineering degrees.
Nearly 47 percent of the seats in private engineering colleges in AP are lying vacant at the end of the admission season while there are no takers for 15 percent of the seats in the state-run colleges. This is the lowest in the last three years.
The decline in the demand for local engineering colleges started after the bifurcation of Andhra Pradesh in 2014. A combination of factors has led to the present glut.
Indiscriminate sanction of colleges in the private sector, poor infrastructure, faculty and laboratories and other facilities and falling standards in the new colleges are among the factors that contributed to the declining demand. Adding to this was the Government's flip-flop over the fee reimbursement policy.
Seats go abegging
In the academic year of 2019-20 in Andhra, out of 1.36 lakh seats available in 284 private engineering colleges, only 73,743 seats were opted for as compared to 88,944 seats in 2017-18 and 86,496 seats in 2018-19.
Even in the State-run university colleges, there has been a steady drop in admissions. In 2019-20, only 5,272 seats were taken from the available 6,022 seats in 24 colleges. Similar was the case in 2017-18 when out of 4,466 available seats in 21 colleges, 4,310 were filled up and in 2018-19, out of 4,834 seats, 4,671 seats were occupied.
"The students are now preferring private deemed universities in neighbouring states over private colleges here. Lack of proper infrastructure, laboratories and quality faculty are other factors that are driving away the students," said Dr M Ravichander, a professor in Chemistry at a high-ranking engineering college in Hyderabad.
Also read: Why India's first linguistic state is caught in a language row
Skill development courses such as 3D Animation and Graphic designing which were much in demand a few years ago, now have no takers. This is also the situation of course in Metallurgy and meteorology, automobile engineering, food technology and mining.
The only two subjects preferred by students these days are computer science and electronic and communications.
There were nine such private engineering colleges that saw zero admissions.
About 60,000 candidates took admission in various engineering colleges out of the 1.32 lakh candidates who had qualified EAMCET (Engineering, Agriculture and Medical Common Entrance Test) this year.
All India Trend
The steep decline in demand for engineering seats is now an all India trend as over 30 percent of seats in the country are lying vacant with Odisha witnessing 80 percent of them followed by 60 percent vacancies in West Bengal.
According to AICTE chairperson Anil Sahasrabudhe, out of 14 lakh engineering seats available in private colleges, only 10 lakh students took admission.
"One of the reasons for the decline is oversupply. Some in the industry link it to lowering of entry barriers. For instance, the minimum land required to set up an educational institution in rural areas over two decades ago was 25 acres. The limit has come down to 10 acres now. It is even lesser in metro cities," says BVR Mohan Reddy, chairman of the Indian Institute of Technology (IIT), Hyderabad and the founder of Cyient, a technology company.
Also read: Telangana school enrollment drops; teachers, 'free education' nowhere in sight
Reddy, who headed a government committee to formulate a perspective plan for engineering education in the country, submitted a report in January this year, showing the vast difference between the vacancies and intake in these colleges.
"All undergraduate and postgraduate engineering institutions put together had a total capacity of 16.62 lakh seats in 2017-18 but the intake stood at only 8.18 lakh. Hence, 49.8 per cent of total seats went vacant. We had touched a high of 19.2 lakh seats in 2014-15," he said.
According to a government rule, the colleges whic fail to admit more than 30 per cent of their capacity for three consecutive years, automatically lose their licences and cannot admit more students. Under this, many engineering colleges who failed to attract the students, couldn't renew their licences. Besides, the land and the real estate they invest in would hardly yield any return.
Hyderabad losing sheen
Hyderabad was once seen as the Mecca of engineering education. A string of private professional colleges dotting the city were the hot destinations for students seeking a wide array of undergraduate courses covering engineering, medicine, pharmacy and computer sciences.
However, post-bifurcation, both the Telugu states are caught in a paradox. A problem of plenty is staring at professional colleges which had mushroomed in the combined state.
Hyderabad has lost its sheen now as thousands of engineering seats in private colleges remain vacant. There were no takers for as many as 16,136 seats in 170 private engineering colleges in the state in the current academic year. Out of a total of 65,544 seats available across several engineering streams, only 49,408 seats have been filled.
Only 44 colleges—32 private and 12 government—could fill all the available seats while three private colleges have zero admissions.
Also read: Telangana to rope in economist Abhijit Banerjee to improve school education
Nearly half of the seats available in the mechanical engineering stream remain vacant, followed by electrical and electronics (45 per cent), civil engineering (42 per cent) and industrial production (41 per cent).
The decline in demand for local engineering colleges started after the bifurcation of Andhra Pradesh in 2014 as many students have been preferring to migrate to the neighbouring states.
Nearly 50 percent of the students who qualified in the Telangana State EAMCET did not even bother to apply for counselling to get an engineering seat. While a total of 93,943 students qualified in the entrance examination, only 52,268 applied for admissions.
Over the last four to five years, several colleges have shut down due to lack of patronage while some others could not meet the standards set by the All India Council of Technical Education (AICTE).
"The number of engineering colleges have come down from 350 five years ago to around 170 now," Mohan Reddy said. The AICTE has imposed a ban on new capacity creation last year.Telugu states