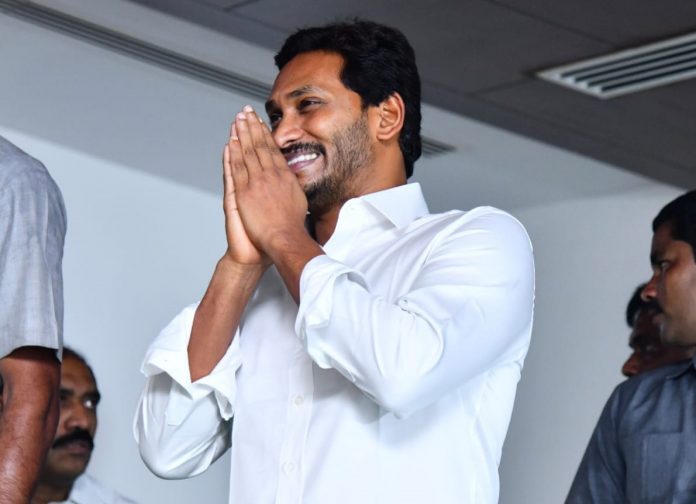 Faced with the threat of Kapus agitating, once again, demanding reservation in jobs and educational institutions, the Andhra Pradesh Chief Minister Jagan Mohan Reddy has formed a three-member panel to examine the report over Kapu reservations submitted by a committee, headed by Justice Manjunath, to former chief minister Cahndrababu Naidu in December, 2017. The panel comprises Agriculture Minister K Kanna Babu, MLA Ambati Rambabu and MLC Ummareddy Venkateshwarlu.
When YSR Congress Party president YS Jaganmohan Reddy swept to victory in the April 2019 polls to the Andhra Pradesh Assembly and winning 27 out of 34 seats in the Godavari districts that are dominated by Kapus, it was apparent that the community had tilted in favour of Jagan.
But the Chief Minister seems to have come under fire from the Kapus for scrapping the 5 per cent reservation granted to the community within the Centre's 10 per cent reservation for Economically Weaker Sections (EWS) among forward castes by his predecessor and Telugu Desam Party (TDP) chief N Chandrababu Naidu in February 2019.
Also read: Jagan stirs a hornet's nest over 'jobs for locals' quota
Kapu community leader and former TDP MLA Mudragada Padmanabam has come out against Jagan's decision and warned the Chief Minister that he would have to deal with revival of agitation for inclusion of Kapus in the Backward Classes (BC) category that had rocked the state in the past.
Stating that Jagan was under the impression that the Kapus voted for him as he had promised to double the allocation for welfare of the community to ₹10,000 crore, he questioned the chief minister over the logic of withdrawing the quota when there was no stay on the matter.
In 2016, Kapus relaunched the agitation and set a train on fire. A few days later, a 45-year-old man committed suicide at the Kakinada Collectorate with a suicide not in his pocket demanding that Kapus be added to the BC list.
But Jagan had always been firm on his stand of not enacting such a law, which he termed as false promise. He recently said that his government had scrapped the quota as the EWS reservation was granted on economic parameters and not on the basis of caste.
Kapus constitute 15 per cent of the total population in Andhra Pradesh. Since they are dominant in the state, including them in the BC list may have an impact on reservation being provided to other communities in the category.
Also read: Andhra Pradesh announces 'no bag days' for primary classes