The Andhra Pradesh unit of the BJP has lashed out at the state's Director General of Police Gautam Sawang, who recently released details that pointed to the role of TDP and the saffron party in incidents of temple desecrations in the state.
Calling for the ouster of Sawang, BJP's state unit chief Somu Veerraju in a press conference on Sunday, said Chief Minister YS Jagan Mohan Reddy should respond to the allegations made by the top cop.
In a sensational revelation on Friday, Sawang addressing a press conference said as many as 21 people from the BJP and TDP – four from the former and 17 from the latter – were involved in the desecration of temple idols and false propaganda on social media. Of these, 13 from TDP and two from BJP have been arrested so far.
Advertisement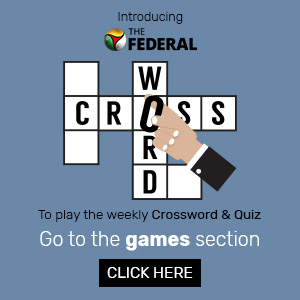 Related news: After Telangana, BJP gears up for twin 'surgical strikes' in Andhra
The DGP said that investigation into the case showed that there were "deliberate" attempts by political parties and vested interest groups to "disturb communal harmony" in the state.
Rubbishing the DGP's statement, Veerraju alleged that false cases were being filed against BJP functionaries instead of taking action against the real culprits.
The BJP leader also accused the government of hurting the religious sentiments of Hindus, and turning a blind eye to several cases of temple desecration in the state.
He said no action was being taken against the burning an ancient chariot at Atarvedi, the desecration of Ramateertha temple and similar attacks on other temples by the police and demanded that the officials enumerating properties of temples should also do the same in case of churches.
The TDP too has refused the charges levelled against its functionaries by the DGP, accusing him of being partial towards the state government.
Sawang in the press conference had said that investigation revealed that the alleged desecration of Lord Vinayaka idol in Rajamahendravaram on September 12 2020 was not true and the false propaganda was spread by V Prasad Babu and Chitikena Sandeep from TDP and Adapa Varaprasad and Karturi Srinivasa Rao of BJP.
Related news: BJP goes the whole hog in Hyderabad and with a reason
Similarly he said TDP sympathiser Bojjana Subba Reddy of Kongalaveedu in Kadapa district was arrested for garling a statue of Anjaneya in his village with slippers on December 5, 2020, in an attempt to portray it as the doing of unknown miscreants.