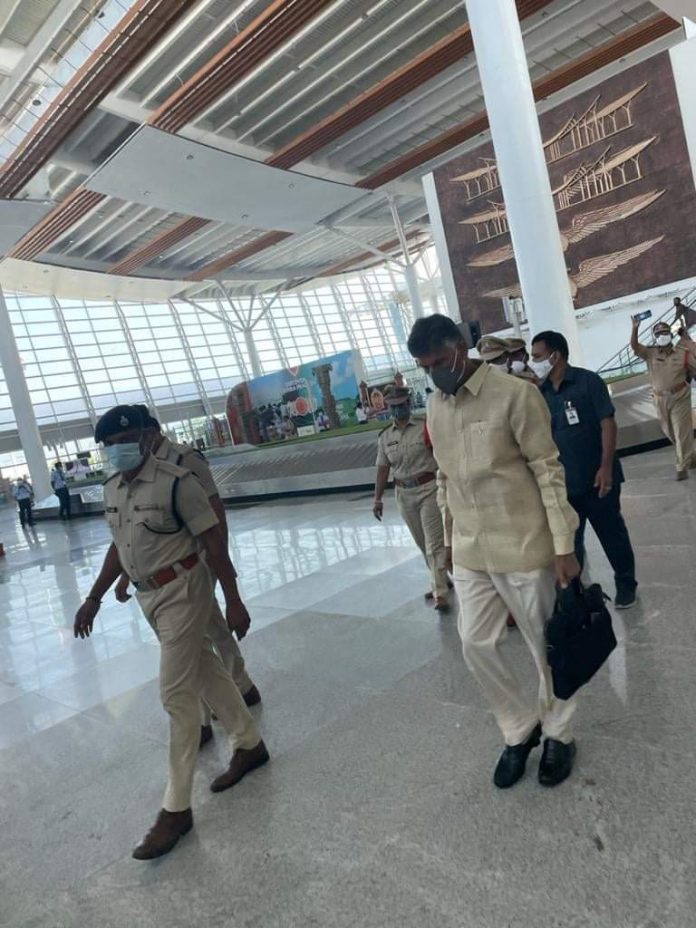 Former Andhra Pradesh chief minister N Chandrababu Naidu squatted on the floor at Tirupati airport (Renigunta) on Monday (March 1), after the local police detained him and refused him permission to go to Chittoor to lead a protest.
Naidu sat on the airport floor for more than six hours, refusing to take food and water. Tirupati urban police superintendent Venkata Appala Naidu made unsuccessful efforts to pacify the former chief minister by offering him biscuits. Chandrababu also refused a chair offered by the police.
Also read: In Andhra panchayat polls, Chandrababu undone by incentive policy he started
Advertisement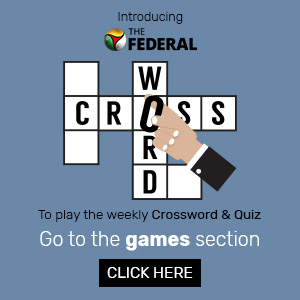 Naidu wanted to go to Chittoor to stage a protest against alleged intimidation of TDP candidates filing nominations for the local body elections, which are scheduled to be held on March 10. He originally planned to protest at Gandhi statue in Chittoor city, but the police denied him permission. At the Tirupati airport, Naidu asked the police if they would at least allow him to protest at Gandhi statue in Tirupati town, but that request was denied too.
Police cited model code of conduct (MCC) for local body elections and COVID-19 restrictions to deny him permission for staging a dharna. Naidu reminded the police that elections and meetings were taking place everywhere and Tirupati Balaji temple too has been drawing daily crowd in excess of 50,000. However, the police didn't budge.
Chittoor district police superintendent Senthil kumar said the place chosen by the TDP leader for a dharna had the potential to bring traffic movement to a halt. He charged the TDP with trying to create a law and order problem.
Earlier in the day, TDP leaders in Chittoor district were put under house arrest. TDP Andhra Pradesh president K Atchen Naidu demanded the State Election Commission to take suo motu notice of Naidu's detention at the airport and take action against the errant police officials.
In protest against their leader's detention, TDP cadre staged protests across the state on Monday.
Last year, Chandrababu Naidu faced similar situation at Visakhapatnam airport. "Chandrababu Naidu phobia is haunting Chief minister YS Jagan Mohan Reddy. Whenever Naidu boards a flight, Jagan becomes nervous and uses the police force to snub his voice," said TDP senior leader Varla Ramaiah.
Ruling YSR Congress senior leader S Ramakrishna Reddy said the former CM ignored the fact that the election code was in force and government officials work under the state election commission, not the government.