2024 Andhra polls: Why Jagan's populism may not work in his party's favour
YS Jaganmohan Reddy of the Yuvajana Sramika Rytu Congress (YSRC) in Andhra Pradesh swept the polls in 2019 with welfare at the top of the agenda, uprooting Chandrababu Naidu's regime of the Telugu Desam Party.
The Reddy government, in the last three-and-a-half years, heavily tilted in favour of populism, allowing development to take a back seat. Walking the talk, his government delivered Rs 2.6 lakh crore only under the DBT (direct benefit transfer) to poor families. On the strength of his pro-poor image, Chief Minister Reddy has set out for the "target-175", asking his party rank and file to secure all the Assembly seats in the forthcoming elections.
Naidu riding on anti-incumbency wave?
Are the people still not happy with his government and wishing for a change of power in the forthcoming elections? Will Jagan government face the threat of anti-incumbency the way Naidu tasted in the last elections?
The massive public response to Naidu's roadshows across the state raises these mute questions.
Also read: CM Jagan directs officials to make Andhra narcotics-free in 3-4 months
Licking his wounds since the last elections, the TDP leader has embarked on an anti-government programme named idemi karma rastraniki — meaning why is this fate of the state — across the state, exposing the alleged anti-people policies of the YSR Congress government. He visited Bobbili and Rajam in Uttarandhra region; Pattikonda, Dhone and Emmiganur of Kurnool district in Rayalaseema region; and Krishna and Nellore districts in the south coastal Andhra region. The response has been so massive in all his public outreach programmes that there was a stampede at Naidu's roadshow at Kandukur on December 28, in which eight persons were killed.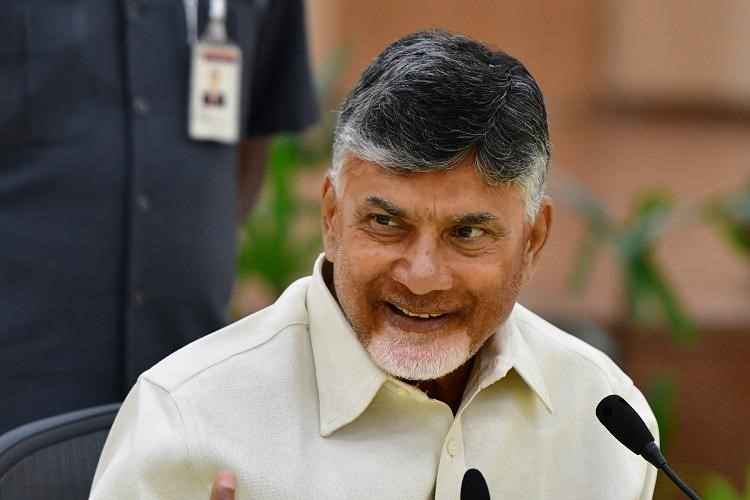 Accusing Jagan Reddy of derailing governance and economy, Naidu has been promising to put the state back on track.
Dissent voices in YSRC
In sync with the public mood, Anam Ramnarayan Reddy, a ruling party MLA from Nellore district, and a contemporary of Congress former chief minister YS Rajasekhar Reddy, also Jagan's father, publicly expressed his displeasure over the manner Jagan is mishandling the governance. "How could we go to people, seeking votes? What did we do for the people in the last three-and-a-half years? We failed to even fill potholes on the roads", Reddy lamented while addressing a gathering on December 30 in his native district. Former YSRC leader MV Mysora Reddy from Jagan's native Kadapa district sees a clear wave against Jagan's rule. "Naidu is no charismatic leader like his mentor NT Rama Rao. Nor is he an impressive speaker. Yet, he has been drawing huge crowds, which is a clear sign of growing anti-incumbency against Jagan Mohan Reddy", Mysoora said.
A point to ponder for Jagan
Jagan's rule has left government employees, school teachers, middle-class sections thoroughly disillusioned. Hike in power tariff and property and introduction of tax on garbage, and increase of RTC bus fares angered the urban people, CPI-(M) spokesperson Ch. Babu Rao told The Federal. In addition, even the recipients of freebies are not happy over the elimination of many of them from the purview of welfare programmes under so many conditions, Rao said.
 Besides, traders, hit by GST, note ban and the pandemic, are also not happy with the government, it is said.
The economy has been in shambles for want of the government's focus on development. The works relating to the capital in Amaravati and the Polavaram irrigation project were hampered due to adverse government policies. Consequently, people's incomes fell drastically while prices of essential commodities keep shooting up, triggering antipathy towards government, said an analyst.
Though the Opposition TDP is jubilant, trying to bask in the perceived undercurrents of anti-incumbency, Gadikota Srikanth Reddy, while speaking to The Federal, ruled out any score for anti-incumbency against the Jagan Reddy's rule in the state. "Our government has successfully implemented 98 per cent of our party's manifesto put before the people in the last election. But Naidu suffers a credibility crisis, having failed to keep his promises relating to waiver of farm loans and SHG loans during his regime. How can people rally behind him?" Reddy asked.
Target-175 under cloud?
The sign of early polls signalled by the Chief Minister through several platforms has reportedly helped Naidu to activate his party rank file which was pushed into a moribund state after TDP's poll debacle. Jaganmohan Reddy, at a party meeting, unveiled his ambitious "Target-175". The ruling party also released surveys on the performance of sitting lawmakers, with Jagan warning of denying tickets to those found underperforming.
Also read: 2024 AP polls: Jagan woos OBCs to counter TDP's Kamma-Kapu caste coalition
Naidu's flock was dejected and shattered till then. His party offices were vandalised and workers were attacked and murdered by the ruling party across the state. The talk of early polls forced Naidu to get his act together and set out for road shows to test waters.
Sections in Reddy's own party say 'Target 175' is quite ambitious with little prospects of realisation. A senior ruling party leader, wishing not to be quoted, said Jagan Reddy's style of functioning like a one-man show has ruined teamwork and dismantled the party down the line. Jagan has been striving to establish a direct connect with the people through the DBT which, it is alleged, reduced the party leaders, lawmakers and ministers to mere figureheads.
Raka Sudhakar, an analyst, said it is self-defeating if the opposition camp thinks of riding to power just on the basis of anti-incumbency. In a bid to drive his point home, he cited the recent poll outcome in Gujarat where the BJP established its winning streak in spite of anti-incumbency undercurrents. "Jagan's personal image as pro-poor still remains unaffected among the SCs, minorities and some sections of OBCs," said Raka, adding that Naidu's victory in the coming election hinges on his ability to build alliances. If the opposition vote is split, the result in Andhra may be identical to the one in Gujarat, he added.
TDP lawmaker from East Godavari district Gorantla Buchaiah Chowdary exuded confidence over his party uniting the opposition camp, especially Jana Sena of actor Pawan Kalyan, saying the countdown for Jagan has begun with the state-wide road shows undertaken by his leader.
He cited an all-party meeting convened by the TDP a few days ago in Vijayawada as a sign of unified electoral action. Barring the YSR Congress and the BJP, all the Opposition parties, including Jana Sena and the Left parties, attended the meeting that sought to devise a plan of action against the YSRC government on different issues.