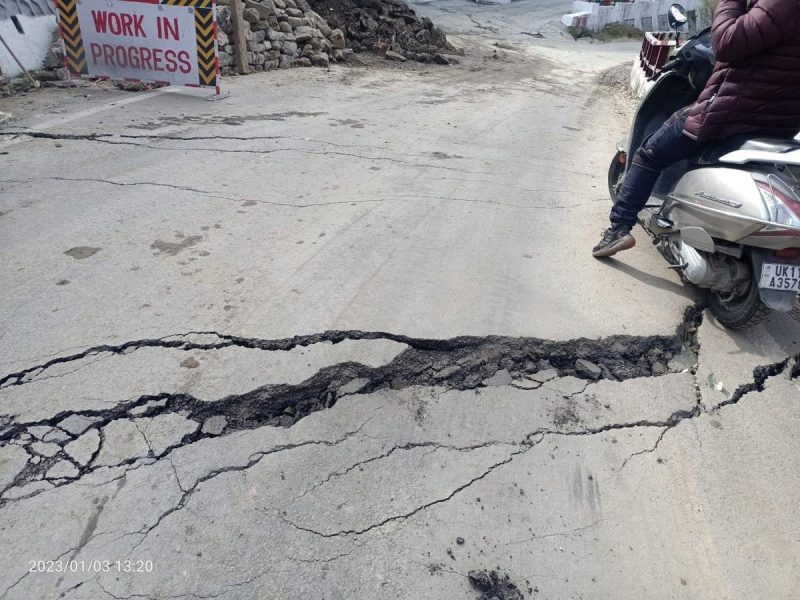 After alarming ISRO report on Joshimath, govt bars institutions from sharing data
Just a day after an Indian Space Research Organisation (ISRO) report was released saying that Uttarakhand's Joshimath sank 5.4 cm in just 12 days, the National Disaster Management Authority (NDMA) has barred government institutions from interacting with the media and sharing data on social media regarding ground subsidence.
Moreover, the ISRO report which showed land subsidence in Joshimath is not available on the government website any more. It has gone missing from the original domain.
Also read: Joshimath sank 5.4 cm in just 12 days, ISRO satellite images show
NDMA letter
"It is observed that various government institutions are releasing data related to the subject matter in social media platform, and also they are interacting with media with their own interpretation of the situation. It is creating confusion not only among affected residents but also among citizens of the country," the NDMA letter said, adding that the issue was highlighted during a meeting chaired by Union Home Minister on January 12.
Pointing out that an expert group has been formed for assessment of ground subsidence at Joshimath, NDMA requested several institutions, including ISRO, to "sensitise their organisation" about this matter and refrain from posting anything on social media platforms until the final report of the expert group is released by it.
Satellite images, taken from the Cartosat-2S satellite and released by ISRO's National Remote Sensing Centre, showed that Joshimath sank 5.4 cm between December 27 and January 8.
The report, quoting witnesses, said the massive soil sinking occurred due to "a rapid subsidence event that was triggered on January 2, 2023."
Report no longer available
The ISRO-NRSC report, which had clearly shown the slow and rapid land subsidence in Joshimath since April 2022, though has been taken off and is now not available in the public domain. When one clicks on www.nrsc.gov.in, it takes the user to 'Not Found' page.
Meanwhile, on Friday, Uttarakhand CM Pushkar Dhami chaired a cabinet meeting during which it was decided to waive water and electricity bills for six months and a one-year moratorium was put on recovery of bank loans. It was also decided that cabinet ministers will donate their one month's salary to the Chief Minister's Relief Fund to assist the sinking town's residents.
Buildings in Joshimath developed deep cracks in December last year, triggering panic and swift rescue operations. Around 4,000 families have been evacuated following a satellite survey.
Also read: Joshimath: Tunnel 1 km away from town, 1.1 km below ground, says NTPC
The biggest reason why the town is sinking is related to the geology of the town. The town was established on landslide debris and thus has a low bearing capacity. Experts have long been warning that it cannot support a high rate of construction. Increased construction, hydroelectric projects, and the widening of the national highway have made the slopes highly unstable in the last couple of decades.