Uttar Pradesh Chief Minister Yogi Adityanath, on Saturday (May 2), lashed out at the Tablighi Jamaat members and squarely held them responsible for the sudden spike in the number of COVID-19 cases in the state.
Taking part in a programme organised by Aaj Tak, the UP chief minister said: "Being ill is not a crime, but to suppress information about it and putting the lives of others in danger is."
Holding them responsible for the rise in coronavirus infected cases, he said that the Tablighi members misbehaved with the medical workers and policemen. He added that they fell in line only after strict actions were taken against them.
Advertisement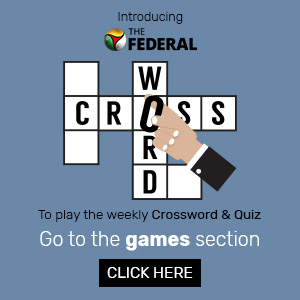 Elaborating his government's plan to accommodate the migrant workers, he said arrangements have been made for 10 lakh people to stay in shelter rooms and quarantine centres.
The chief minister said that nodal officers have been appointed to oversee the job and that medical check-ups of all the people coming from other states will be done before sending them to compulsory quarantine.
Reacting to the news of migrant worker Dharamveer who died in Shahjahanpur on Friday (May 1) while cycling his way back home to Bihar from Delhi, Yogi appealed to the workers to not walk, cycle or start the journey on their own.
"The government will bring you back," he said, adding that the first special train carrying 847 stranded migrant labourers left for Lucknow from Nashik, Maharashtra on Saturday morning.
Related news: Yogi Adityanath not to attend father's funeral amid COVID-19 relief works
Four more trains from various states including Gujarat will start running from Sunday, he informed.
Regarding the increased risk of COVID-19 from the workers coming in, the CM said, workers coming from outside will be mapped and check-up will be done. If they do not have any symptoms then they will be sent to home quarantine, but those who have symptoms will be isolated for which the state has built 1 million quarantine centres.
To provide employment to migrant workers, the officials after mapping them will get them in touch with employers according to their skills.
"We have worked to provide employment to 1.5 million people so far. In the first phase, 6 lakh labourers have returned," the UP CM said.
"The labourers belong to us and it is our job to protect their interests, whether in Uttar Pradesh or outside. I am thankful to the Prime Minister and the Home Minister for having prepared a detailed road map for the return of workers besides providing the poor a welfare package," he added.
The CM also said that 26 lakh workers living in Uttar Pradesh are from other states and that his government is protecting them.
Did not visit father due to lockdown
After the death of his father, UP CM Yogi did not take part in the rituals raising several questions.
Putting an end to the speculations concerning his non-participation in rituals connected to his father's death and not calling on him while he was on his death bed, he clarified that he couldn't visit his father admitted at AIIMS, Delhi, due to the on-going lockdown.
"If I had visited him, that would have been against the lockdown rules and social distancing laws and I did not want to set a bad example for the people, neither would my father have wanted it," he said.
Related news: In UP, mob attacks docs, cops with kin of COVID patient, Yogi slaps NSA
He added that nation and his duty towards the people trumps everything else.
He also said that after his father's death, he wrote a letter to his mother, explaining his situation.