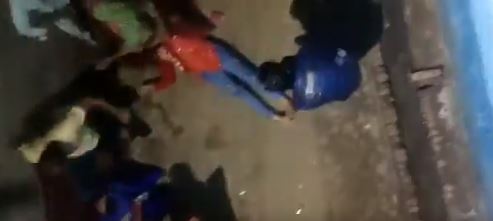 A woman witness in a case of molestation of her 13-year-old daughter succumbed to her injuries at a hospital in Uttar Pradesh's Kanpur on Friday (January 17) after she, along with another witness, was brutally beaten up by the alleged molesters' of her daughter. While three of the accused have been arrested, three are still at large.
The woman in her forties died a week after she was attacked by the six accused, who were out on bail. The deceased's sister, who was also assaulted, continues to be in a serious condition.
The men allegedly beat up the two with stones and sticks. A video clip too has surfaced where the men can be seen storming into the house and one of them, in a white kurta and trousers, has been caught on camera kicking the woman on her face. This was pre
"A complaint has been filed against Mahfooz, Jameek, Pintoo, Babu, Wakil and Firoz for attacking the deceased woman and her sister on January 9," Chakeri SHO Virendra Bahadur said.
A group of five men accused of molesting a young girl, who are currently out on bail, attacked the victim's mother after she refused to withdraw the case in Kanpur. The mother succumbed to injuries at the hospital. @myogiadityanath where is law and order in the state. @Uppolice pic.twitter.com/9FVO7TvCMX

— Saurabh Trivedi (@saurabh3vedi) January 17, 2020
According to reports, the deceased woman had filed a complaint against one Mahfooz for allegedly molesting her daughter two years ago at a tannery, that falls under the jurisdiction of the Chakeri police station, following which the man, along with five other accomplices, was booked under section 354 of the IPC (sexual assault of children) and sent to jail.
Around two weeks ago, all the accused came out on bail and on January 9 attacked the deceased and her sister after they refused to withdraw the complaint.
Kanpur SSP Anant Deo said that the deceased and her sister were key witnesses in the molestation case. A local report also suggested that the woman's sister was a BJP leader.
"We will ensure strict action against the culprits," Deo further said.
(With inputs from agencies.)