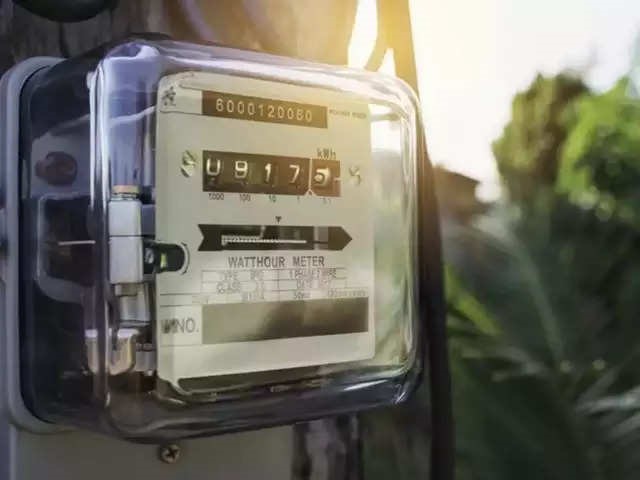 The entire tendering process has been scrapped and a new tender for the supply of smart meters will be floated by UP power utility - Madhyanchal Vidyut Vitran Nigam (MVVNL). Pic for representational purpose
In what may be another blow to the Adani Group, the Uttar Pradesh power utility has scrapped the multinational company's ₹5,400 crore bid for the supply of 7.5 million smart metres to the discom (distribution company).
Business Standard, quoting sources, said the Adani Group's bid, which was the lowest, for the supply of smart meters for UP's Madhyanchal Vidyut Vitran Nigam (MVVNL), was cancelled due to "unavoidable reasons". The entire tendering process has been scrapped and a new tender for the supply of smart meters will be floated, said the report.
Also read: Hindenburg effect: RBI seeks details of banks' Adani Group exposure
The UP discoms, which included Madhyanchal, Dakshinanchal, Purvanchal and Paschimanchal, representing different regions in the northern state, had floated tenders for the supply of more than 25 million smart meters. The value of these bids together is estimated to be at ₹25,000 crore, said Business Standard.
GMR, L&T and Intellismart Infra were the other bidders for the project. Further, the report said that Adani had offered a price of ₹10,000 per smart meter, which was the lowest price quoted for the project. But, as per the standing billing guideline of the Rural Electrification Corporation, this amount quoted by Adanis was allegedly very steep considering each meter costs ₹6,000.
MVVNL's e-tender
MVVNL had invited the e-tender for installing an Advanced Metering Infrastructure (AMI) service provider for smart prepaid metering. However, in a notification dated February 4, MVVNL said, "The tender has been cancelled due to unavoidable reasons."
The discom, said the news reports, is likely to issue a fresh tender for the project. Also,  other UP discoms may just end up following the example of MVVNL.
For the MVVNL project, the four private companies that had made a bid for it, including Adani are not in the business of manufacturing smart meters. And, would have probably sublet the manufacturing after winning the contract.
Also read: Opposition parties seek JPC or SC-monitored probe into Adani Group issue
Meanwhile, the UP power consumers' forum had already challenged the bids before the UP Electricity Regulatory Commission (UPERC) because they felt the prices quoted for the smart meters were too high. According to the forum, this bidding was actually helping the privatisation of the state energy sector and also raised the issue about bidders not being original manufacturers of smart meters.