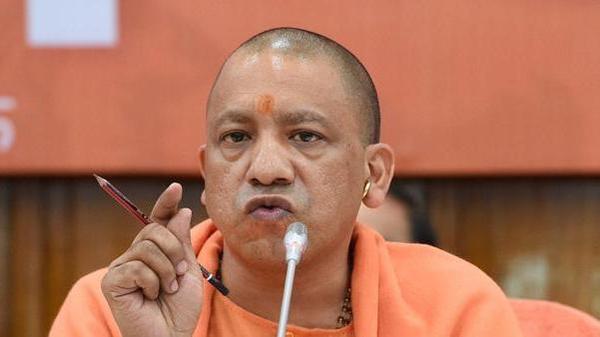 Uttar Pradesh Chief Minister Yogi Adityanath on Sunday (October 4) came down heavily on the Opposition, accusing it of trying to incite unrest in the state through the Hathras gang-rape case.
"Those who do not like development, they want to incite ethnic and communal riots. In the guise of these riots, they will get an opportunity to bake political loaves, so they do new conspiracies, we have to move the process of development rapidly by being fully alert to these conspiracies," he tweeted in Hindi.
जिन्हें विकास अच्छा नहीं लग रहा है, वह जातीय और सांप्रदायिक दंगा भड़काना चाहते हैं।

इन दंगों की आड़ में उन्हें राजनीतिक रोटियां सेंकने का अवसर मिलेगा,इसलिए वे नित नए षड्यंत्र करते हैं,इन षड्यंत्रों के प्रति पूरी तरह आगाह होते हुए हमें विकास की प्रक्रिया को तेजी से आगे बढ़ाना है। pic.twitter.com/vbo7yUgH7H

— Yogi Adityanath (@myogiadityanath) October 4, 2020
He, however, said that the police department should treat cases of crime against women and girls with great sensitivity.
Advertisement
"Big problems have been solved through dialogue. It is the medium for all problems in new Uttar Pradesh," the chief minister said in another tweet.
Adityanath's government is under immense pressure amid public outrage over the gang-rape, death and a forceful 2 am funeral of a 19-year-old Dalit woman by the Hathras police.
The crime was allegedly perpetrated by four Upper Caste men, who have been arrested. While several political parties including the Congress and Samajwadi Party have expressed solidarity with the victim's family, the accused have found support from their community which held a meeting on Sunday at the house of a local BJP leader.
Adityanath on Sunday also directed the police to act fast and seriously in cases pertaining to scheduled castes and scheduled tribes, the government said in a statement. Citing the National Crime Records Bureau (NCRB) data of 2019, the statement said the state reported a punishment rate of 55.2 per cent in cases of crime against women which is the highest in the country. In 2019, conviction was done in 8,059 cases (in crime against women) — the highest in the country, followed by Rajasthan (5,625 cases), the statement said.
Meanwhile, Samajwadi Party president Akhilesh Yadav said in a tweet in Hindi, "The people with families will have to come together today for the safety of our sisters and daughters. Only then the rulers will be woken out of their arrogance. In each case of rape, whether in Hathras or Bara or Balrampur, every respective government will have to take a pledge for women safety leaving aside the partisan politics of religion, caste, class, vote and influence," he said.
Related news: Like Kangana, give Y plus security to Hathras victim's family: Bhim Army chief
Earlier in the day, a delegation of Samajwadi Party met the family of the 19-year-old woman, and assured them of all possible help. Earlier, the party had alleged that its delegation members were stopped briefly at a toll plaza near Agra by police at the behest of the government when they were on their way to meet the family. SP president Akhilesh Yadav had on Saturday set up an 11-member fact-finding team headed by the party's state unit chief Naresh Uttam Patel to visit the woman's village and meet her family members. After the delegation met the family, the party said in another tweet in Hindi: "A nyay yuddh (war for justice) is going on to deliver justice to the deceased daughter of Hathras by the Samajwadis. On the directives of the national president, the SP delegation met the aggrieved family, expressed its solidarity, and assured all possible help (to them). SP supports all the demands of the aggrieved family."