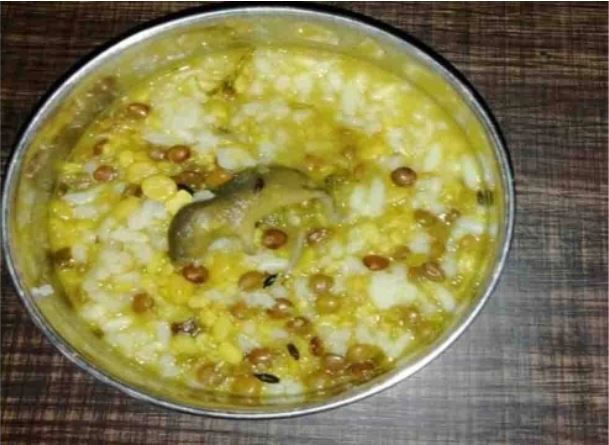 Rat found in mid-day meal served to students in UP school
Students of a government inter-college in Uttar Pradesh's Muzaffarnagar district reportedly found a dead rat in their mid-day meal. 
In what would show the largest state of Uttar Pradesh in poor light, students of a government inter-college in the state's Muzaffarnagar district consumed their mid-day meal from a vessel that had a dead rat.  On account of the mishap, nine children and a teacher fell ill and were admitted to a nearby hospital.
The meal, meant for students between Class 6 and 8, had been prepared by a Hapur based NGO called Jan Kalyan Sanstha Committee.
The dead rat was found at the bottom of the vessel in which the 'urad dal' had been cooked.
ALSO READ: 930 kids fell ill in last 3 yrs after consuming mid-day meals: MHRD
"By that time, many of the students had already eaten the food and had started vomiting," said a student.
Ram Sagar Tripathi, a local education official termed the incident 'shocking' and said action will be taken against the concerned NGO.
Earlier too, a video from Sonabhadra surfaced where a worker could be seen mixing one-litre milk packet in a bucket of water to feed around 81 school students.
Aimed to benefit around one crore children, the mid-day meals were implemented to provide a minimum of 450 calories to each child every day, including 12 grams of protein and should be served to every child at least 200 days a year.
ALSO READ: One litre milk diluted with one bucket of water, served to 85 children in UP
(With input from agencies.)