The Uttar Pradesh Police have arrested a Muslim man and his brother in Moradabad under the state's new anti-conversion law.
The arrests were made on Friday (December 4) after the man visited the registrar's office in Moradabad to register his marriage to a 22-year-old Hindu woman.
In a viral video, Bajrang Dal activists are seen asking the woman whether she has got permission from the District Magistrate (DM) to change her religion, as per the new law.
Advertisement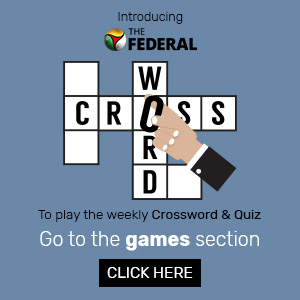 Related News: UP registers first case under anti-conversion law
Kanth Station House Officer (SHO) Ajay Gautam said the two men were arrested on Friday on the basis of a complaint by the woman's parents, according to news agency PTI.
Speaking to the media, the woman said she is an adult and had married the man in July of her free will. However, it was not known whether she had changed her religion.
Moradabad man Rashid had met the woman from Bijnore when he was working in Dehradun where she was studying, according to reports.
Related News: UP Governor approves ordinance, 'love jihad' effective from Nov 28
Police reached the registrar's office after being approached by Bajrang Dal activists. The two men were then produced before a magistrate and sent to jail. SHO Kanth said it was now up to the court to decide the case.
The recently promulgated Uttar Pradesh Prohibition of Unlawful Conversion of Religion Ordinance, 2020 nullifies marriages if they are carried out for the sole purpose of religious conversion. The punishment can extend up to 10 years if a minor is involved.
In recent cases, police in UP have arrested seven people in Sitapur and stopped an interfaith marriage in Lucknow, citing the new law to check forcible and fraudulent conversions.
Though the term doesn't figure in the ordinance, it was promulgated amid assertions by BJP leaders that a strict law was needed against "love jihad", a reference to right-wing claims that Hindu women are being lured or forced into marriages performed only for their conversion.
(With inputs from PTI)