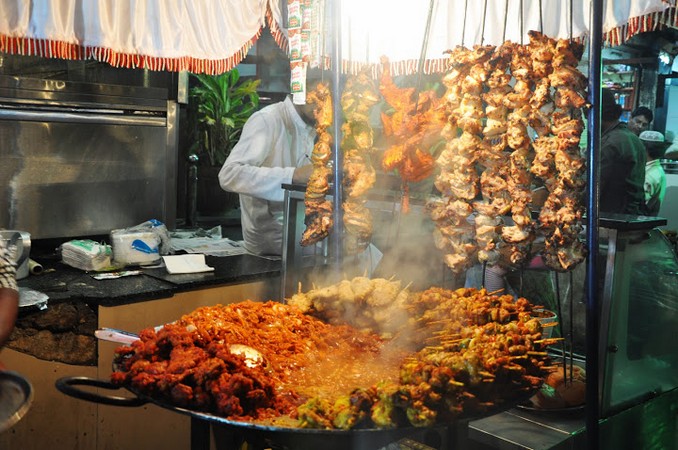 Mathura hotelier sacks Muslim staff, hires Hindus to 'avoid suspicion'
A Muslim hotelier operating a family-run establishment in Mathura has changed the name of his hotel, appointed Hindu staff and started offering vegetarian dishes in accordance with the new diktat of the Yogi Adityanath government in Uttar Pradesh.
The religious atmosphere in the holy city has been tensed of late mainly following several petitions filed in the court demanding "removal" of the Shahi Idgah mosque.
Mohammed Zameel, the 56-year-old owner of 'Royal Family Restaurant', says he is constantly being looked upon with suspicion. "It is difficult being a Muslim in the city," Zameel said speaking to The Times of India. He says there is too much of uncertainty around and it is best for the community to hide their identity to the extent possible.
To suit the present times, Zameel has fired eight of his Muslim staff and hired Hindus instead. The state government recently put a ban on sale of non-vegetarian food and alcohol in Mathura. So now the menu in 'Royal Family Restaurant' has no non-vegetarian dishes to offer. Chicken korma is replaced by paneer korma and chicken changezi is replaced by paneer changezi. Besides there are other vegetarian dishes like koftas, dal tadkas etc on offer.
Zameel doesn't sit at the cash counter either. A Hindu man has been appointed for the job for the fear of losing business. Zameel says never before has he been so afraid of being a Muslim. He says Mathura has been a peaceful town and the Muslim community has lived in perfect harmony with Hindus. But the recent ban on non-vegetarian food has created a feeling fear as they are afraid of eating meat at home, not sure when a mob would barge into their homes and thrash them up.
Also read: There is no Shivling inside Gyanvyapi mosque: SP MP Barq
The community's petition challenging ban on meat is pending in the court. The community, however, thinks it is best to keep low and avoid conflict of any kind.
A day before, a fresh revision petition was filed in a district court in Mathura urging it to direct a survey of the Shahi Idgah mosque and verify the claims of signs of a temple there.
"Additional District Judge Sanjay Chaudhary has set July 8 for the disposal of a revision application," district government counsel Sanjai Gaur said on Tuesday.
Last week, Additional District Judge Sanjai Chaudhari, while disposing of a similar application, had directed a lower court to speedily decide the plea for appointing a court commissioner to survey the Shahi Idgah mosque and verify the claims of temple signs there.