Continuing its efforts to check interfaith marriages under the new anti-conversion ordinance, the Uttar Pradesh police on Wednesday (December 3) stopped a wedding ceremony in Lucknow minutes before it was to be solemnized.
A police team reached the Para area of the state capital Lucknow and told members of both sides to accompany them to the local police station. At the police station, both sides were told to first seek clearance for the marriage from the Lucknow District Magistrate. The bride was a Hindu and the groom a Muslim.
According to the UP Prohibition of Unlawful Conversion of Religion Ordinance, 2020, a marriage can be declared "null and void" if the conversion of a woman is solely meant to change her faith. It also asks those wishing to change their religion after marriage to apply to the district magistrate first.
Advertisement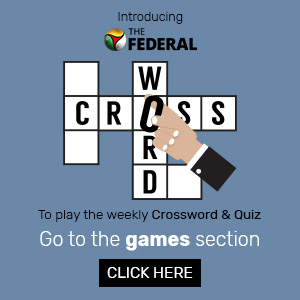 The draft ordinance makes religious conversions using force, coercion, enticement, deceit, and fraud non-bailable and cognizable offences. It means that a police officer can arrest a suspect of the offence without warrant and can start an investigation without the permission of a court.
The law provides for imprisonment of a minimum of one year to a maximum of five years and a penalty of not less than ₹15,000 in case of adult conversion. In cases where a minor girl or a woman from the Scheduled Caste or Scheduled Tribe communities is involved, the imprisonment ranges from three years to 10 years and a penalty of at least ₹25,000.
Also read: Will put an end to religious conversion via 'love Jihad': Karnataka CM
"We received information about the interfaith marriage on December 2. We called both sides to the police station and gave them a copy of the new ordinance. Both sides have agreed to to inform the DM and get his permission," said Suresh Chandra Rawat, a senior police officer.
Sources said there was no intention of either side to convert.
The state brought the law on November 28 about a month after CM Yogi Adityanath vowed to end the so-called 'love jihad'. However, the ordinance doesn't mention the word 'love jihad' anywhere.
Adityanath's promise was based on a judgment by a single-judge bench of the Allahabad high court in October objecting to religious conversion only for marriage.
On November 23, a two-judge division bench said the right to marry a partner irrespective of faith was a part of a person's constitutional right that could not be infringed upon.
The ordinance has been promulgated at a time when several other BJP-ruled states such as Karnataka, Haryana and Madhya Pradesh have made their intention clear to outlaw 'love jihad', in which Hindu right-wing activists claim Hindu women are being coerced into conversion on the false pretext of marriage.
Also read: 'Love jihad' doesn't exist, says UP SIT after two months of investigation