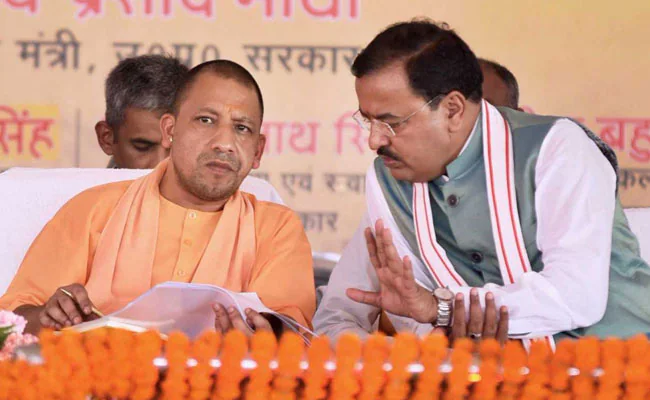 Keshav Prasad Maurya looks set to become deputy CM of UP again
Keshav Prasad Maurya may retain the post of deputy Chief Minister in Uttar Pradesh, after the BJP leadership decided that Pushkar Singh Dhami will be the CM of Uttarakhand.
In the recently concluded Assembly elections, Maurya faced defeat in his home turf Sirathu. Dhami has also faced defeat in his constituency Khatima in the Uttarakhand Assembly polls.
However, whether former deputy CM of Uttarakhand Dinesh Chandra Sharma will be reinstated for the post is still uncertain, as former Uttarakhand Governor and a prominent Dalit face in the BJP Baby Rani Maurya is expected to become the Deputy CM of Uttarakhand.
The Yogi Adityanath-led new BJP Cabinet will take oath to form the new government on March 25.
Also read: Will Adityanath have a No 2? Deputy CM's loss prompts question
UP BJP chief Swatantra Dev Singh may also be given a Cabinet post in the new government.
The BJP became the first party ever in Uttarakhand's 21-year-old history to return to power in consecutive elections by winning 47 of the 60 Assembly seats.
The party also created history in UP by winning a whopping 255 seats in the 403 membered UP Assembly to win an absolute majority.