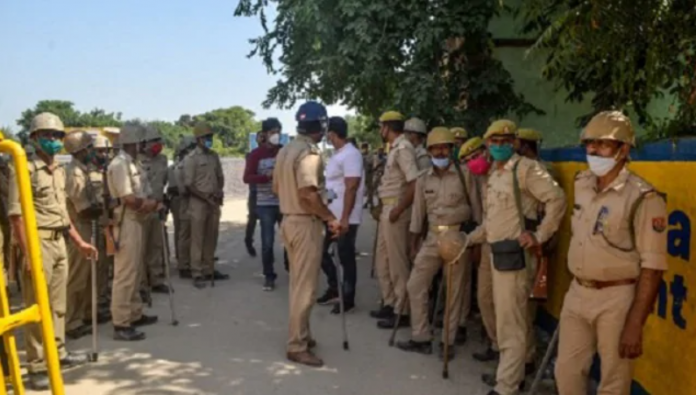 The Uttar Pradesh police have charged a Kerala journalist and three others arrested in Mathura on Monday (October 5) with sedition in connection with the Hathras case.
The men were on their way to Hathras to meet the family of the Dalit victim of an alleged gang rape who later died in Delhi's Safdarjung hospital.
The state police alleged in the FIR that the four persons wanted to disrupt peace as part of larger conspiracy.
The four were identified as Atiq-ur Rehman, Siddique Kappan, Masood Ahmed and Alam who were stopped at a toll after the police received information that some "suspicious people were on their way to Hathras from Delhi". The four were allegedly members of Popular Front of India (PFI), blamed for the anti-CAA violence in several parts of the country.
Siddique Kappan, a journalist, had "gone to Hathras on Monday to cover the present situation in the area," the Kerala Union of Working Journalists said in a statement on Tuesday (October 6). He is also the secretary of Kerala Union of Working Journalists' Delhi unit.
Related news: Press Association, IWPC condemn arrest of Hathras-bound scribe by UP police
In a letter, addressed to Chief Minister Yogi Adityanath, the journalists' body urged for his release "at the earliest".
The state government last year blamed the PFI, among others, for protests in the state against the Citizenship Amendment Act (CAA) that began last year and wants it banned.
Their mobile phones, a laptop and some literature, "which could have an impact on peace, and law and order in the state", have been seized, the police said in an official statement.
During questioning, the men revealed they had links with the PFI and its associate, the Campus Front of India (CFI), the police said.
On October 5, the UP police claimed to have unraveled an "international conspiracy" to foment caste conflict in the state to defame the Yogi Adityanath government over the Hathras incident. The police registered 19 FIRs – some covering sedition charges — across the state.