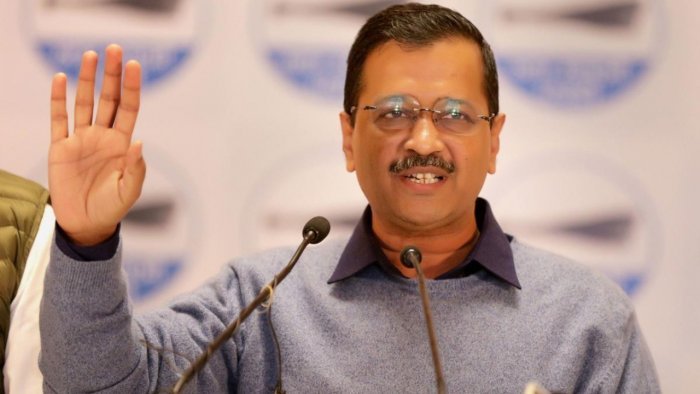 Delhi CM Arvind Kejriwal to meet Samajwadi Party chief Akhilesh Yadav on June 7
Amid efforts by the Aam Aadmi Party (AAP) to get support against the Centre's Ordinance on control of services in the national capital, Delhi Chief Minister Arvind Kejriwal will meet Samajwadi Party chief Akhilesh Yadav in Lucknow on Wednesday (June 6).
Kejriwal, who is also the AAP national convenor, has been reaching out to leaders of non-BJP parties to garner their support against the Ordinance so that the Centre's bid to replace it through a bill is defeated when it is brought in Parliament.
Also read: Ordinance row: Maken accuses Kejriwal of seeking "enhanced" powers
"Kejriwal will be meeting Akhileshji in Lucknow on Wednesday evening," the Samajwadi Party's chief spokesperson Rajendra Chowdhury told PTI.
AAP Rajya Sabha member Sanjay Singh is likely to accompany Kejriwal at the meeting, an SP leader said without elaborating on the agenda of the meeting.
The Centre on May 19 had promulgated the Ordinance to create an authority for the transfer and posting of Group-A officers in Delhi, which the AAP government had called a deception with the Supreme Court verdict on control of services.
Also read: Ordinance row: Delhi, Punjab Congress leaders urge Kharge, Rahul not to back AAP
The Ordinance came a week after the Supreme Court handed over the control of services in Delhi, excluding police, public order and land, to the elected government. It seeks to set up a National Capital Civil Service Authority for the transfer of and disciplinary proceedings against Group-A officers from the DANICS cadre.
Transfer and postings of all officers of the Delhi government were under the executive control of the lieutenant governor before the top court's May 11 verdict.
(With agency inputs)