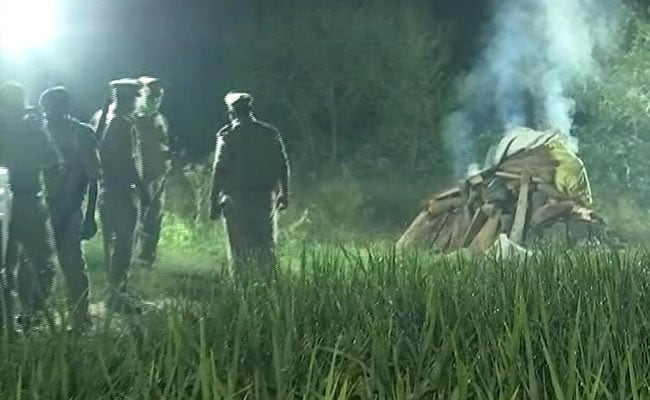 The Central Bureau of Investigation (CBI) will again question the father and two brothers of the 19-year-old woman from Hathras who died on September 29, two weeks after she was allegedly assaulted and gang-raped.
The central agency, which had questioned the three on Tuesday, has summoned them on Wednesday as well.  
Related News: Hathras shame: A crime aggravated by bizarre theories and a cover-up

Advertisement
The CBI has summoned the male members of the victim's family, sub-divisional magistrate (SDM) Anjali Gangwar, who has been asked to take care of the family, said. They will be questioned at the temporary office the agency has set up at the office of the deputy director of agriculture.
The 19-year-old woman was allegedly assaulted by four men belonging to an upper caste on September 14. Her mother said she was collecting grass from millet fields near her home when she was dragged into the fields and harmed.
"The male members of the victim's family will be questioned today (Wednesday) in Hathras. They will go to a temporary office set up by the CBI. The female members will be questioned at home by CBI officials," Gangwar said. 
She said the administration is taking care of the family to ensure they are not unduly troubled. "The CBI is investigating the case. They have their own set of procedures. The family has no issues in the process of investigations," she said, reported ANI.
On Tuesday, the CBI took the victim's father and brothers to the crime spot to collect evidence. It also visited the place where she was cremated around 2.30 am on September 30. 
Related News: Let SC monitor the Hathras CBI probe, UP urges court
The investigating team took the footwear she was wearing on the day of the crime, besides her ashes and a few other things that belonged to her, family members said. One of the brothers said they were cooperating with the CBI. 
Four people — Sandeep Thakur, his uncle Ravi Singh, Luvkush Thakur, and Ram Kumar — have been arrested in connection with the case and they are lodged in the Aligarh jail.
The victim's family wants them to be shifted to some other prison, alleging they were being provided with "home-like" comfort in the Aligarh jail.