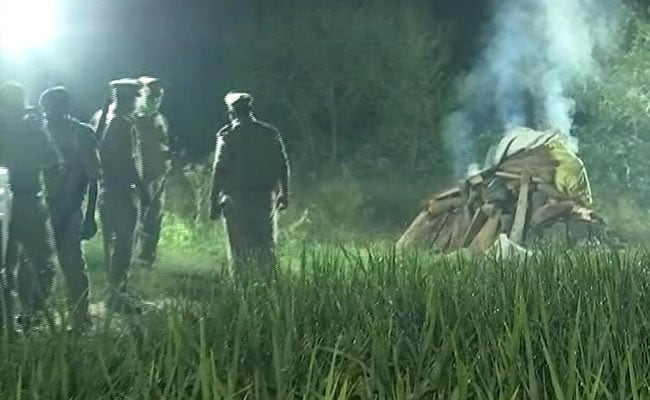 Amid conflicting versions about the turn of events at Hathras that led to the death of a 19-year-old woman, the Uttar Pradesh police has decided to recreate the incident to figure out what happened.
The Dalit woman died while undergoing treatment at the hospital in Delhi after she was admitted with spinal and other serious injuries following an alleged assault on her by members of an upper caste on September 14.
Related News: Hathras shame: A crime aggravated by bizarre theories and a cover-up

Advertisement
There was outrage when the police cremated her body in the middle of the night by locking her family away after she died on September 29.
According to a police officer involved in the investigations, the statements given by her family, witnesses and villagers in the case do not tally. The police have, therefore, decided to recreated what happened on September 14 to get a better idea.
The woman's mother has said that attackers dragged her to the bajra field near the house while she was cutting grass. The police are said to have found four sickles from the field. This indicated at least four people were in the field and may have been witness to what happened, the police said, reported Hindustan Times. 
The police will collect the evidence and hand it over to the CBI when the central agency starts investigations into the case. The state government ordered the CBI investigation after protests against the manner of inquiry of the state police.
Related News: Hathras victim's kin offered ₹50 lakh to lie: UP police

The special investigation team (SIT) formed to look into the case recorded statements of witnesses in Friday, Hindustan Times reported. 
Meanwhile, the main accused in the  case, Sandeep, has written to Hathras SP Vineet Jaiswal saying the woman was a friend. He her family did not approve of the 'friendship'. They assaulted her and caused her the injuries, he said.