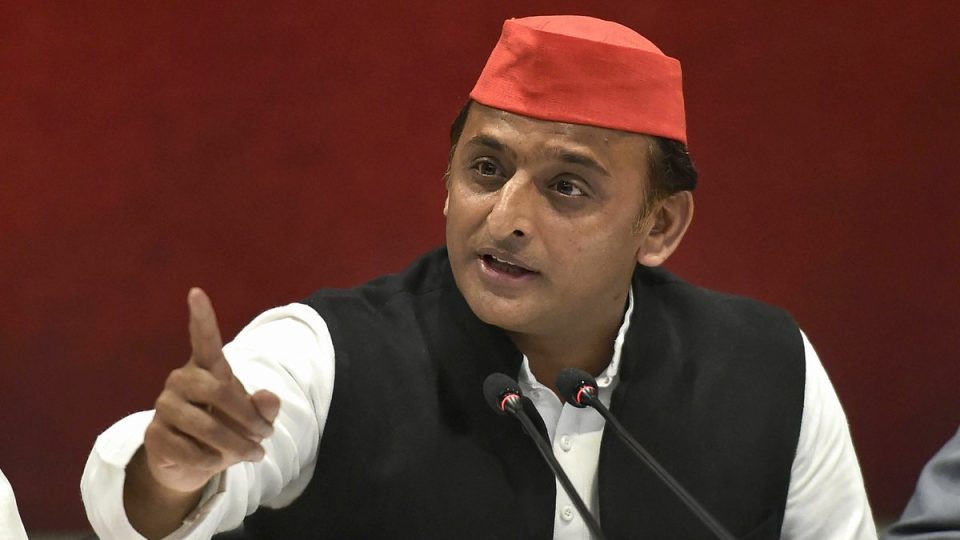 Akhilesh Yadav indicates SP may contest from Amethi LS seat in 2024
Samajwadi Party chief Akhilesh Yadav on Monday indicated his party could field a candidate in the next election from the high-profile Amethi seat, which it used to leave for the Congress.
Yadav, who visited Amethi on Sunday for the wedding of influential party leader and former UP minister Gayatri Prasad Prajapati's daughter, gave the indication in a tweet in Hindi.
Also read: BJP might lose all 80 Lok Sabha seats in Uttar Pradesh in 2024, says SP chief Akhilesh Yadav
Akhilesh's tweet
"I was deeply saddened to see the plight of poor women in Amethi. VIPs have always won and lost here, yet the condition is like this here so what to say about the rest of the state," he tweeted, along with two photographs of women sitting on the ground during his visit.
"Next time Amethi will not elect big people but people with big hearts. SP takes a pledge to eradicate poverty from Amethi," he added.
The Amethi parliamentary seat, which was considered a Congress pocket borough, is presently represented by BJP leader Smriti Irani, who defeated Congress leader Rahul in 2019 parliamentary elections.
Aim at Smriti Irani
On Sunday too, Yadav had hit out at the BJP. Without taking the name of Union minister Irani, he asked the people of the constituency to defeat her in the 2024 Lok Sabha election.
Also read: Country should be run according to Constitution, not with bulldozers: Akhilesh Yadav
"The cylinder waali is the MP from this place. Definitely defeat her," he said.
"Earlier, the BJP people used to carry a cylinder on their head. Today, inflation is at an all-time high, but they have no answer," Yadav added.
(With agency inputs)