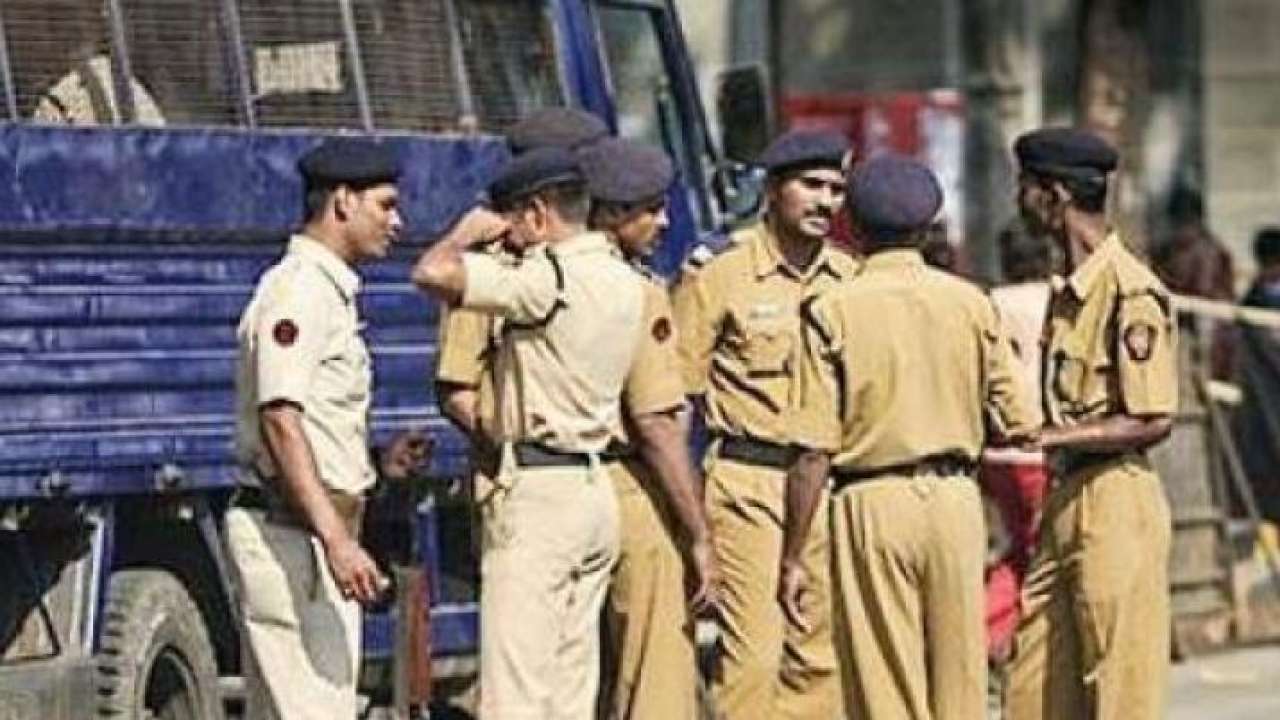 Demolition drive: 'Has UP exempted itself from Constitution of India', asks Congress
A viral video showing police mercilessly beating up a group of youth with sticks, purportedly in a lock-up in Uttar Pradesh, has become the focal point of criticism by the Opposition amid the controversy and resultant violence in the state over remarks on Prophet Muhammad by two BJP leaders.
Sharing the video on Twitter on Saturday, former Uttar Pradesh chief minister and Samajwadi Party chief Akhilesh Yadav, claimed it showed policemen at the Saharanpur Kotwali thrashing protesters who were involved in stone-pelting incidents and violence on Friday.
In the video, nine youths can be seen screaming in pain as policemen thrash them up with sticks.
उठने चाहिए ऐसी हवालात पर सवालात
नहीं तो इंसाफ़ खो देगा अपना इक़बाल

– यूपी हिरासत में मौतों के मामले में न. 1
– यूपी मानवाधिकार हनन में अव्वल
– यूपी दलित उत्पीड़न में सबसे आगे pic.twitter.com/BCGn93LO49

— Akhilesh Yadav (@yadavakhilesh) June 11, 2022
Yadav said the video is just another instance of police brutality in Uttar Pradesh which incidentally tops in custodial deaths. He said the state also comes first in human rights violation and the oppression of Dalits.
While the video raises concerns over human rights violation in the BJP-ruled state, a BJP MLA's comment on Twitter calling the punishment a "return gift for rioters" has stirred sentiments against the Yogi Adityanath government.
BJP MLA Shalabh Mani Tripathi, who shared the video with the comment on Twitter, is a former journalist and was a media advisor to Chief Minister Adityanath.
बलवाइयों को "रिटर्न गिफ़्ट" !! pic.twitter.com/6qQo74SNUj

— Dr. Shalabh Mani Tripathi (@shalabhmani) June 11, 2022
Reports say the video was taken on Friday in a police station in Saharanpur, which was one of the many places in the state where violent clashes broke out over the controversial remarks against Prophet Muhammad.
The Federal has not independently verified the video or its source.
Saharanpur SSP Akash Tomar has clarified that the video is not from the district and that he will verify it and take appropriate action.
"I have not seen the video yet but it is not from Saharanpur. I am not sure from where it is or what's the context. We will look into the matter and take action if any cop is found guilty," India Today quoted him as saying.
The Uttar Pradesh police have arrested around 304 people from eight districts in connection with Friday's violence.
In a statement issued on Sunday, Additional Director General of Police (Law and Order) Prashant Kumar said, "As many as 304 persons have been arrested from eight districts of the state, and 13 cases have been registered in this connection in nine districts of the state."
"Ninety one persons have been arrested in Prayagraj, followed by 71 in Saharanpur, 51 in Hathras, 34 each in Ambedkar Nagar and Moradabad, 15 in Firozabad, six in Aligarh and two in Jalaun," he said.
Of the 13 cases, three cases each were registered in Prayagraj and Saharanpur, and one each in Firozabad, Ambedkar Nagar, Moradabad, Hathras, Aligarh, Lakhimpur Kheri and Jalaun, the senior officer said.
Clashes broke out in several UP cities including Saharanpur, Lucknow, Moradabad and Rampur as protesters pelted stones at police and resorted to arson after Friday prayers, demanding the arrest and 'death sentence' for BJP leader Nupur Sharma for her remarks against Prophet Muhammad.
Violence accused's house demolished
Meanwhile, the Prayagraj Development Authority (PDA) on Sunday demolished the house of Javed Ahmad, alias Pump, the alleged mastermind of Friday's violence in Prayagraj, amid a heavy police deployment, a PTI report said.
A day earlier, the properties of two people accused of rioting were demolished in Saharanpur where stone-pelting had taken place as well.
Superintendent of Police, City (Saharanpur), Rajesh Kumar had said two accused who created ruckus have been identified through CCTV footage as Muzammil, a resident of Rahat Colony, 62 Futa Road, and Abdul Vakir, a resident of Khata Khedi. Municipal corporation teams bulldozed their illegal properties, he said.
In Kanpur, a week after the city witnessed chaotic protests marred by stone-pelting, the Kanpur Development Authority (KDA) on Saturday demolished a multi-storey building allegedly owned by a close aide of the main accused in the incident, police said.
Police also arrested one Nizam Qureshi, who officials claim is another mastermind of the June 3 violence. Qureshi was among the 36 accused whose names were mentioned in the FIR lodged soon after the violence, a police official said.
Reacting to the demolition drive, the Congress hit out at the BJP government in the state.
"State sponsored vigilante justice is the death knell for the rule of law. #bulldozer," tweeted Congress MP Karti Chidambaram.
State sponsored vigilante justice is the death knell for the rule of law. #bulldozer

— Karti P Chidambaram (@KartiPC) June 12, 2022
Things are getting worse, those blinded by the propaganda don't see it now. #bulldozer https://t.co/3AWaPQX6TU

— Karti P Chidambaram (@KartiPC) June 12, 2022
Another Congress MP – Shashi Tharoor shared a Facebook link from former students' union president at Women's College, Aligarh Muslim University (AMU), Afreen Fatima.
Fatima, who is a student of Delhi's Jawaharlal Nehru University, said that the UP Police have detained her family members and threatened to destroy her house.
Tharoor tweeted, "Shocked to receive this from JNU with the update that the family's home has been demolished: Due process of law is fundamental to democracy. Under what law & following what process has this been done? Has UP exempted itself from the Constitution of India?"
Shocked to receive this from JNU with the update that the family's home has been demolished: https://t.co/iQ2BEJ9kFt
Due process of law is fundamental to democracy. Under what law & following what process has this been done? Has UP exempted itself from the Constitution of India?

— Shashi Tharoor (@ShashiTharoor) June 12, 2022
The CPIM's Maharashtra unit too condemned the demolition drive. It tweeted, "Such bulldozer politics has no place in our constitution and hence it is against the rule of law."
Such bulldozer politics has no place in our constitution and hence it is against the rule of law. https://t.co/b6iliTtfJR

— CPIM Maharashtra (@mahacpimspeak) June 12, 2022
(With inputs from agencies)