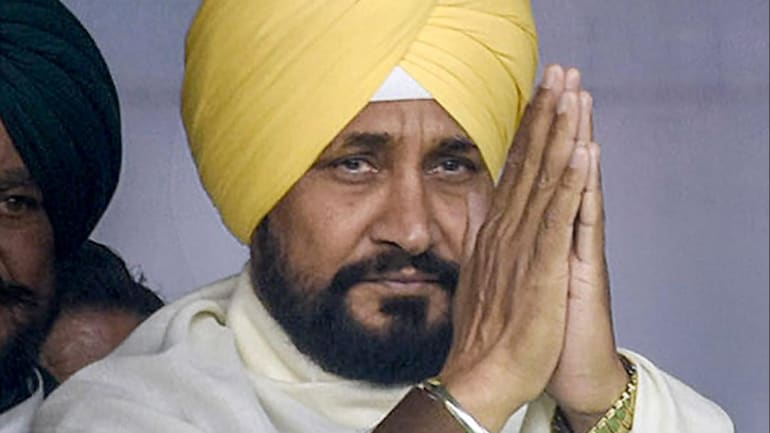 Congress chooses Channi as Punjab CM candidate, Rahul Gandhi says why
Congress leader Rahul Gandhi on Sunday declared Charanjit Singh Channi as his party's chief ministerial candidate for the Punjab Assembly elections on February 20. 
Gandhi made the announcement while addressing a virtual rally in Ludhiana.
"It is not a decision of Rahul Gandhi but of Punjab. I can have an opinion but I can't decide. People of Punjab said we want a gareeb ghar ka CM. I agreed to it," Gandhi said.
The other contenders for the CM face were state Congress chief Navjot Singh Sidhu, and his predecessor, Sunil Jakhar. Sidhu has coveted the CM's post for a long time and had played a key role in toppling the earlier Congress government of Amarinder Singh.
Jakhar is not contesting the Punjab Assembly polls but he will remain in Congress and hasn't quit as the party's campaign panel chief.
Rahul Gandhi in a speech at hailed Channi as a leader who understood poverty in depth and one who understood Punjab.
"The people of Punjab said 'We want a chief minister from a poor house. We want a leader who understands poverty, hunger, one who understands the fears in the hearts of the poor' because Punjab needs that person," Gandhi said.
"Channiji became Chief Minister. It is the top post in Punjab. But there was no arrogance. He goes to the people. Have you seen Prime Minister Narendra Modi going to the people or helping them out?" he said. "He (Channi) has not come here to become chief minister. He has come to transform Punjab."
पंजाब की जनता ने कांग्रेस पार्टी के CM चेहरे के रूप में चरणजीत सिंह चन्नी जी को चुना है।

मैं इससे सहमत हूँ।

हम मिलकर एक बेहतर और खुशहाल पंजाब बनाएँगे।#AawazPunjabDi pic.twitter.com/K13unY12Zy

— Rahul Gandhi (@RahulGandhi) February 6, 2022
Channi thanked everyone for choosing him as the CM candidate and asked for the people's support to win the elections. "I thank everyone. This is a big battle which I can't fight alone. I don't have the money, courage to fight it. The people of Punjab will fight this battle," he said.
Before choosing Channi, the Congress took feedback from its leaders and workers, and sought the opinion of the public.
A three-time MLA from Chamkaur Sahib, Channi was sworn in as the first Dalit CM of Punjab after the ouster of Amarinder Singh last year following a tussle with Sidhu-led faction.