Hopes of the families of many detained political prisoners in Jammu and Kashmir were dashed to the ground after the administration did not issue any order of their release from detention on the occasion of Eid.
Many families in the valley were hopeful that their near and dear ones, detained on August 5 last year would be finally released before Eid this year, as part of a goodwill gesture by the administration. But that was not to be.
The detained leaders include 67-year-old Naeem Akhtar and 66-year-old Sartaj Madni, both from the People's Democratic Party (PDP), and 66-year-old Ali Mohammad Sagar, the general secretary of National Conference (NC). That apart, former chief minister Mehbooba Mufti continues to be under house arrest. Mufti along with Akhtar and Madni, her most trusted colleagues, was detained under the draconian Public Safety Act (PSA) in August last year. Both Akhtar and Madni suffer from multiple health ailments.
Advertisement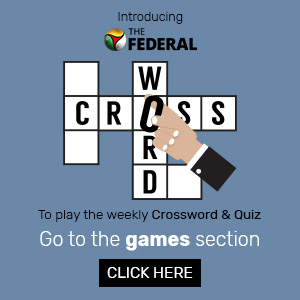 Related news: On Eid's even, Ramzan is unusually quiet and sombre
Among the detainees under PSA are also bureaucrat-turned politician Shah Faesal and 76-year-old Mian Abdul Qayoom who heads the Kashmir High Court Bar Association.
The bar's spokesperson said their president is currently lodged in Jail Number 3 (three) of Central Jail, Tihar. "In his advanced age he is surviving on a lone kidney, suffers from multiple ailments which include diabetes, hypertension, severe nerve damage and 60 per cent blockage in one of the heart's arteries," the spokesperson said adding that the leader is therefore more prone to contracting COVID-19 virus.
There are many others like Qayoom who are languishing in prisons much before August 2019. This includes Jammu and Kashmir Liberation Front chief Yasin Malik, Muslim League leader Masarat Alam, Asiya Andrabi of Dukhtaran-e-Millat (Daughters of Faith) and her husband Ashiq Hussain Faktoo, Democratic Freedom Party (DFP) chief Shabir Shah, Nayeem Khan of National Front, Hurriyat leaders Altaf Shah, Peer Saifullah and Dr. Hubbi, and Jamaat-e-Islami (JeI) chief Abdul Hamid Fayaz.
A fake atmosphere of peace
The administration's reluctance to release the political detainees even during a festival has invited criticism of several regional leaders.
"We are going to observe Eid under a lockdown and all important leaders continue to remain detained during Ramzan. Such moves only suit the government's narrative of normalcy and peace," Parra told The Federal.
Parra himself was detained for six months at Srinagar's Sheri-i-Kashmir International Conference Centre (SKICC) and MLA hostel. He continues to remain under house arrest in the summer capital. Stating that a fake atmosphere of peace "enforced through force" prevails in the valley, he says there is also a feeling of leaderlessness and uncertainty. "They (the government) do not want anyone to talk about August 5 and the approach seems to be either to stay mum or stay jailed."
No answer to pleas, queries, say families
The anger in Kashmir is palpable because families of hundreds of political leaders who were jailed last year are worried about the health of their loved ones.
In the case of Ali Mohammad Sagar, former legislator from Srinagar's Khanyar constituency, the Jammu and Kashmir government hasn't even replied to his family's petition challenging his detention under PSA. The government had time to do so till April 3. According to his son Salman, Sagar is a heart patient, suffers from hypertension and has undergone a major shoulder surgery.
"During the lockdown I have to carry food and medicines for him from Humhama to Gupkar (nearly 14 km) daily, taking a huge risk. I have to navigate through multiple barricades," Salman had told The Federal earlier. He has demanded the administration to release his father who was detained for speaking against the abrogation of Article 370 and being influential in Khanyar and Sonwar Assembly constituencies to get large number of people to voting booths despite boycott calls by the Hurriyat and militants.
The administration's neglect in replying to the petition by Sagar's family was criticized by NC's vice president Omar Abdullah, who through a tweet asked why the court did not pull up the government for its lackadaisical approach.
Related news: Kashmir's quarantine policy needs a revisit, say experts
"The J&K govt has had since the 3rd of April to file its reply to the petition challenging the PSA detention of Ali Mohd Sagar Sb (Sahib) & today again failed to do so. The court is happy to let the govt play for time & gave them till 1st June. Clearly they have no suitable reply to give," Abdullah tweeted.
Party's spokesperson Imran Nabi Dar said the government's delay in filing its response to the PIL was "deliberate".
"It's really unfortunate that the government for a third time has asked for more time to file a response to the PIL in the high court today. It seems that the government is deliberately delaying to file a response in the case," Dar said in a statement.
Coordinator of Jammu and Kashmir National Conference (Youth Wing) Er Abid Wani said that continued detention of unionists exposes the façade of normalcy in Kashmir. "A self-serving and selective approach used to deal with detention of mainstream politicians is to keep the new nexus with 'Quid Pro Quo' lobby breathing. Detention of Ali Sagar, Naeem Akhtar, Sartaj Madni, Shah Faesal, Hilal Lone and others on Eid exposes the facade of normalcy in J&K," he added.