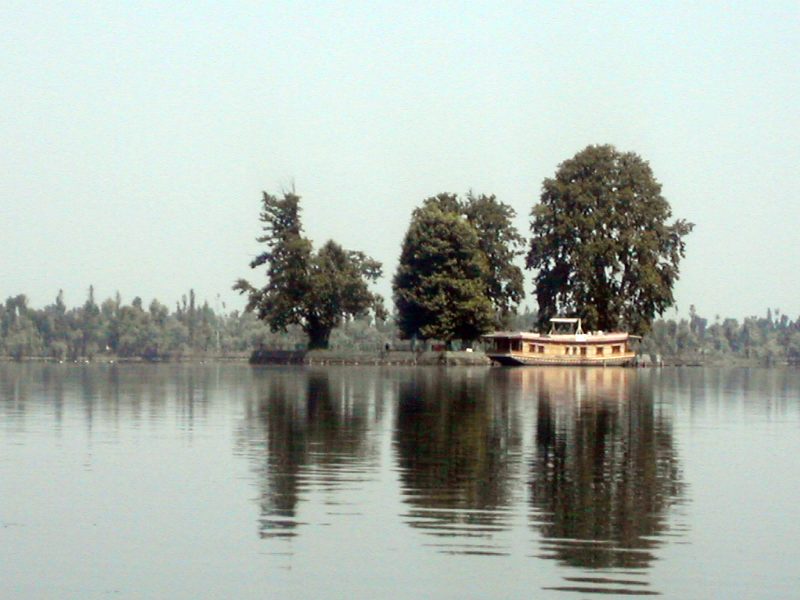 J-K: Chinar trees lopped for Srinagar Smart City project, activists outraged
Environmental activists have expressed outrage as authorities lopped several chinar trees along the famous Polo View Road in Srinagar as part of the Smart City project.
The authorities defended the move saying it was done following the set procedure.
Under the Jammu and Kashmir Specified Trees Act-1969, some tree species such as mulberry, walnut and chinar cannot be felled or lopped in view of their importance in local economy or heritage.
Also Read: India, Pak dialogue a prerequisite to improve situation in Kashmir: Abdullah
Raja Muzaffar Bhat, an environmental activist, said chinar trees are a heritage of Kashmir and if the government had to cut down these trees because of road-widening projects or construction of flyovers, there is a provision of transplantation.
"Even if the trees are 300 to 400 years old, they can be transplanted. There is a tree transplantation policy in different states. The Delhi government has a policy for tree transplantation and they have transplanted 100–150-year-old trees as well. So, I don't think that the government should have any problem with transplanting or replanting chinar trees which were lopped around the Polo View area, Bhat said.
He cited the example of the first chinar transplantation done in February last year.
"The chinars could have been easily transplanted to different locations like the government did in the case of Ruplank island in Dal Lake, he added.
Also Read: Time not ripe for Army's withdrawal from Kashmir hinterland: GOC Chinar Corps
Athar Aamir Khan, Srinagar Municipal Corporation Commissioner who heads the Srinagar Smart City project, said the lopping was necessary and has been done after following all legal provisions.
"Smart City project cannot touch a chinar on its own and we did not. It has gone through a proper process, proper channel. At places where the committees and authorities concerned found that lopping or cutting of dried branches or removal of old dried chinar was required, they have done that, Khan said.
Khan said the Smart City project has given priority to maintaining ecology and safeguarding the trees.
For us, ensuring that the ecology and the trees are safeguarded has been paramount. Polo View Market itself is a witness to that. So, wherever we have laid footpaths, wherever any kind of work has been done, there is adequate space which had been left for the breathing space for trees so that they thrive. In addition to that, whether you look at the M A Road or Airport Road, you would see thousands of plantations have been done, he added.
(With agency inputs)