After a senior Indian Administrative Service (IAS) officer tested positive for coronavirus in Jammu and Kashmir following a series of meetings with key government officials including Chief Secretary B.V.R. Subrahmanyam in Jammu, many top bureaucrats of the region have been forced to quarantine themselves.
According to details available with The Federal, Dheeraj Gupta, Principal Secretary in Jammu and Kashmir's Urban Development Department, after coming to Srinagar from Jammu, tested positive soon after holding several meetings with senior government officials.
Gupta had arrived at the Srinagar Airport to supervise arrangements for the arrival of some stranded people, the officials said. Soon after he tested positive, over 30 officials, including top IAS officers who met him were sent to quarantine in both Jammu as well as in Srinagar.
Advertisement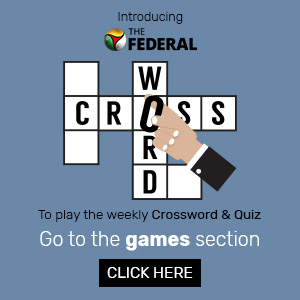 According to the source, "As many as 37 bureaucrats met with Dheeraj Gupta in Jammu. All of them have quarantined themselves."
A week ago, R.R. Batnagar, one of the advisors to Lieutenant Governor Girish Chandra Murmu, had been asked to quarantine after his family, who arrived in Jammu via New Delhi, tested positive for the virus. Batnagar's charge was assigned to another official.
Related news: COVID-19: 63 pregnant women test positive, southern districts worst-hit
The new development is seen as a matter of concern and has raised many eyebrows about the COVID protocol.
A surge in COVID-19 cases
Disturbingly, Jammu and Kashmir has been witnessing a perpetual spike in coronavirus cases over the last two weeks as many stranded people from different parts of the world are returning to the state. As of now, over 2600 persons have tested positive while 31 passed away.
On June 1, the J&K government in its COVID-19 media bulletin said that 155 new positive cases of novel coronavirus were reported, of which 99 were from Jammu province and 56 from the Kashmir Valley. Besides this, three more deaths due to the pandemic were recorded taking the overall death toll to 31 and the total number of infections to 2601.
"Of three COVID-19 deaths, two were reported from the Kashmir Valley while one from the Jammu region. Of 2601 positive cases, 1624 are active positive, 946 have recovered and 31 have died," the media bulletin said.
27 deaths have occurred in Kashmir while four deaths are reported from Jammu thus far. The bulletin further said that of 176309 test results available, 173708 samples have been tested as negative till June 1.
Checks at Srinagar Airport
Dr. Qazi Haroon, Officer on Special Duty (OSD) with Director Health Services Kashmir, informed The Federal that whosoever lands in Srinagar from green zone Jammu is advised home quarantine.
"All travellers coming to Srinagar from different parts like New Delhi or abroad go through a necessary COVID-19 protocol. First, our health officials screen all incoming passengers and then our laboratory technicians take their samples for coronavirus testing," Dr. Qazi said.
Related news: At 2164, J&K sees spike in COVID-19 cases, 28 deaths reported
Divulging details, the doctor further said that there are around 30 sampling booths set up at the Srinagar Airport where around 100 lab technicians present there take samples of all the incoming passengers "in a meticulous manner".
"Our technicians are stationed at the airport from early morning till late evening," he said, adding that "the results of tests conducted at Srinagar's Sher-i-Kashmir Institute of Medical Sciences (SKIMS) are declared within 24-48 hours."
"In case of the negative tests the passengers are advised home quarantine but in the case of positive results the Srinagar-bound passengers are either hospitalised or taken into isolation administrative quarantine. Contact tracing mechanism is put in place following by expert medical advice," he added.
On May 31, at least seven air passengers tested positive for coronavirus. This includes a 26-year-old from north Kashmir's Baramulla district, 25-year-old from south Kashmir's Pulwama, 30-year-old and a 3-month-old baby from Srinagar's Qamarwari, 44-year-old from Srinagar's Hawal and a 69-year-old from Srinagar's Bemina area.
According to the government, "till date 176805 travellers and persons in contact with suspected cases have been enlisted for surveillance which included 38276 persons in home quarantine including facilities operated by government, 38 in hospital quarantine, 1624 in hospital isolation and 48964 under home surveillance. Besides this, 87872 persons have completed their surveillance period."
The officials made an appeal to all the people travelling by road, rail and air to strictly observe the necessary preventive protocols for containing the spread of COVID-19 pandemic. Violation of the instructions will attract penalties under the Disaster Management Act-2005 and other provisions of law.
"All passengers coming from outside to J&K, whether by road, rail or air will have to compulsorily undergo a COVID-19 test following which they will be under administrative quarantine for 14 days. If the test result is negative, they will be released for home quarantine and if the test result comes positive, they will be sent to a COVID hospital for recovery and treatment," a communiqué issued by the J&K administration said.
However, the exempted categories include pregnant women in the last trimester with doctor's certificate of pregnancy, cancer patients on chemotherapy, chronically ill patients discharged from a hospital after a surgical procedure, dialysis patients with doctor's certificate of being on dialysis, mothers with infants below 1 year, children below the age of 10 years travelling alone without a family member.
Meanwhile, the High Court of Jammu and Kashmir has cancelled its summer vacation scheduled from June 8. The routine 15-day summer break in the district and subordinate courts located in Jammu division shall not be observed this year due to the pandemic.