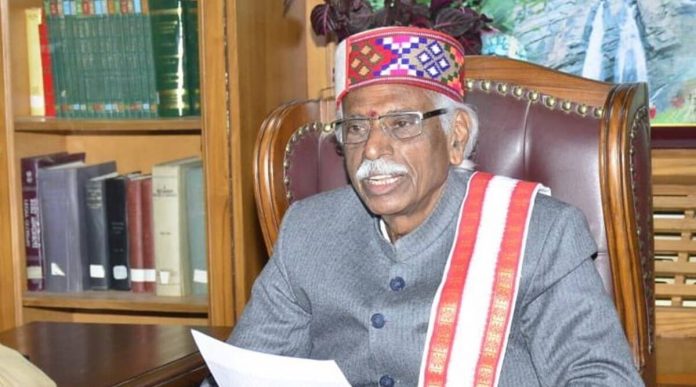 Congress MLAs on Thursday tried to block Himachal Governor Bandaru Dattatraya and his cavalcade from leaving the assembly premises following his address, leading to suspension of five legislators from the House.
The members blocked Dattatraya's way and later his motorcade for a few minutes. Both Congress and ruling BJP members later traded allegations of manhandling and assault.
Those suspended were: Leader of Opposition Mukesh Agnihotri; Kullu MLA Sunder Singh Thakur; Satpal Singh Raizada (Una); Vinay Kumar (Renuka Ji) and and Harshwardhan Chauhan (Shillai).
Advertisement
As soon as the House assembled at 11am, the Congress members rose from their seats and raised slogans. Following the din, the governor read the last line of his address and said the entire speech should be deemed as read.
Also read: HP Budget Session: Governor cuts short address to Assembly amid uproar by Cong members
The opposition members said that they were protesting against rise in prices of essential commodities such as cooking gas, petrol and diesel, and raising farmers' issues.
Parliamentary Affairs Minister Suresh Bhardwaj moved a motion to suspend the five members. Bhardwaj said the agitating MLAs insulted the Constitution by blocking the governor's way and also manhandled his aide-de-camp and others. The BJP-led house then unanimously decided to suspend the legislators.
Agnihotri and others said they were pushed and shoved aside by the BJP MLAs and security personnel when they blocked the governor's car.
Chief Minister Jai Ram Thakur condemned the behaviour of the MLAs and said that under the Rules of Procedure and Conduct of Business, the governor's address cannot be disrupted.
On Thursday, Parmar had said that the CM would present the budget for 2021-22 in the assembly on March 6.