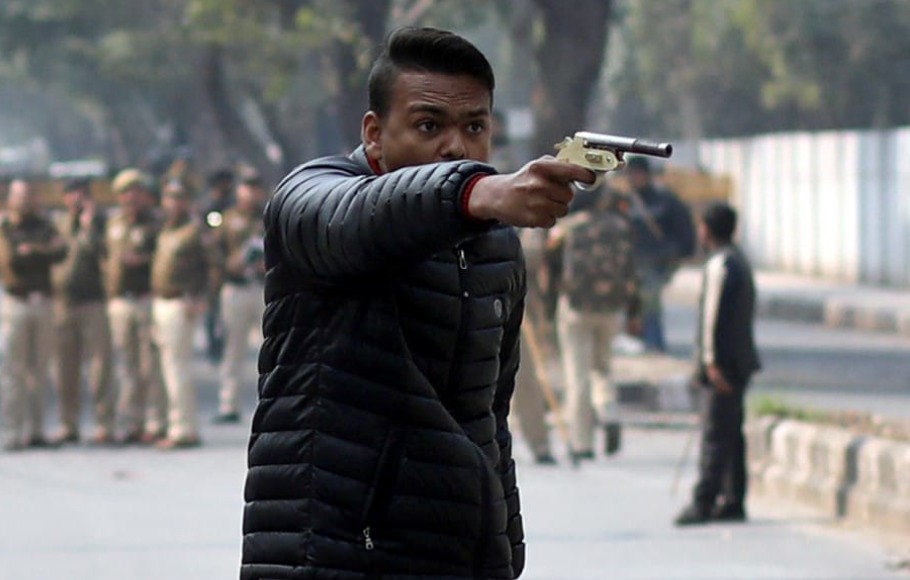 The man who opened fire at protesters at Jamia Millia Islamia on Thursday (January 30) identified himself as 'Rambhakt Gopal'. He posted all his activities and even went live on Facebook minutes before the incident that triggered panic in the national capital.
He went live on Facebook a few times and the videos showed the demonstrations underway at Jamia. He also posted a number of status updates about the protests in Shaheen Bagh and the revenge he is about to take.
Some of his status updates, all in Hindi, read: "Shaheen Bagh…game over", "there is no Hindu media here", "Chandan bhai, this revenge is for you", "I am the only Hindu here", and "take care of my house". "My name is Rambhakt Gopal. That's enough for the bio. Rest when the time comes. Jai Shri Ram," read the attacker's Facebook bio.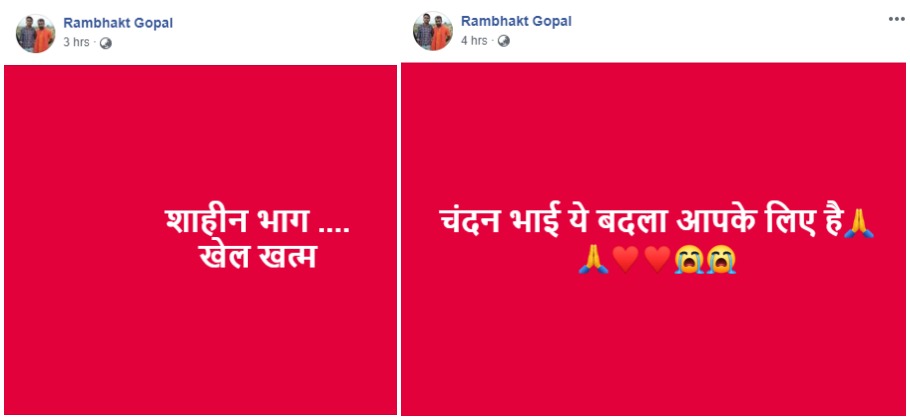 Also read | Jamia student injured after man opens fire saying 'ye lo azadi'
He fired at a group of anti-citizenship law protesters in the city's Jamia Millia Islamia University, injuring a student, before calmly walking away while waving the firearm above his head and shouting "yeh lo azadi (here, take your freedom)" amid heavy police presence in the area, witnesses said.
The man was subsequently overpowered by police and taken into custody. The entire drama was captured by television cameras that showed the man in light coloured pants and a dark jacket, walking away on an empty road barricaded by police, turning around and shouting at the protesters in Hindi, "Take this independence."
"We were moving towards the Holy Family Hospital where the police had raised barricades. Suddenly, a gun-wielding man came out and opened fire. One bullet hit my friend's hand," Aamna Asif, a student of economics at the university, told news agency PTI.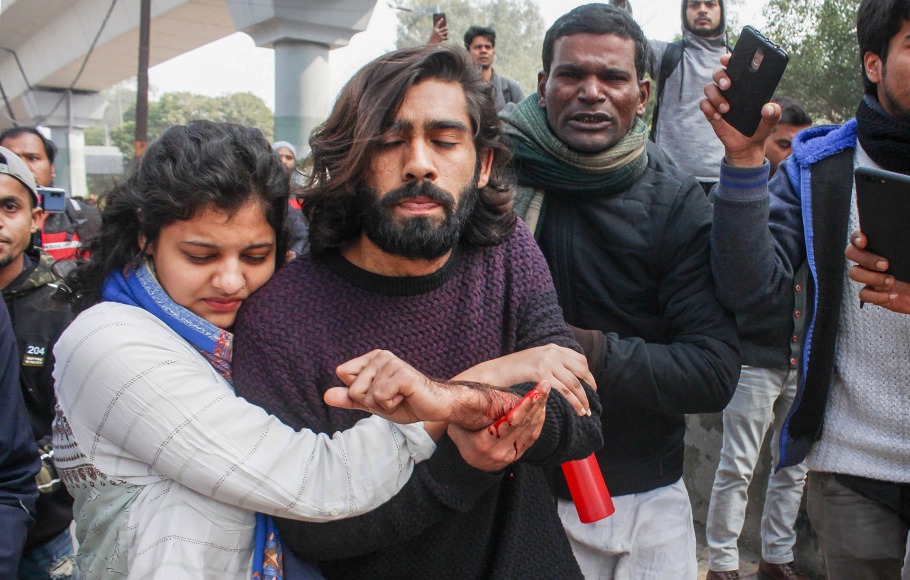 Also read | Marched out of hostels and treated like criminals by cops: Jamia students
She said her friend, Shadab Farooq, a mass communication student, was injured in his left hand and taken to the AIIMS Trauma Centre. Al-Ameen, another student, said the man was brandished his pistol and shouted, "Yeh lo azadi (Here, take your freedom)".
There was heavy police and media presence when the incident took place. The students were heading from Jamia to Mahatma Gandhi's memorial Rajghat. The march was stopped at the Holy Family Hospital near the university.
Chinmoy Biswal, DCP (southeast), said the students wanted to take out a march from Jamia to Rajghat but were denied permission. "A person was seen in the crowd who waved something which appeared to be a weapon. We have detained him and are interrogating him. One person has also been injured," Biswal said.
(With inputs from agencies)