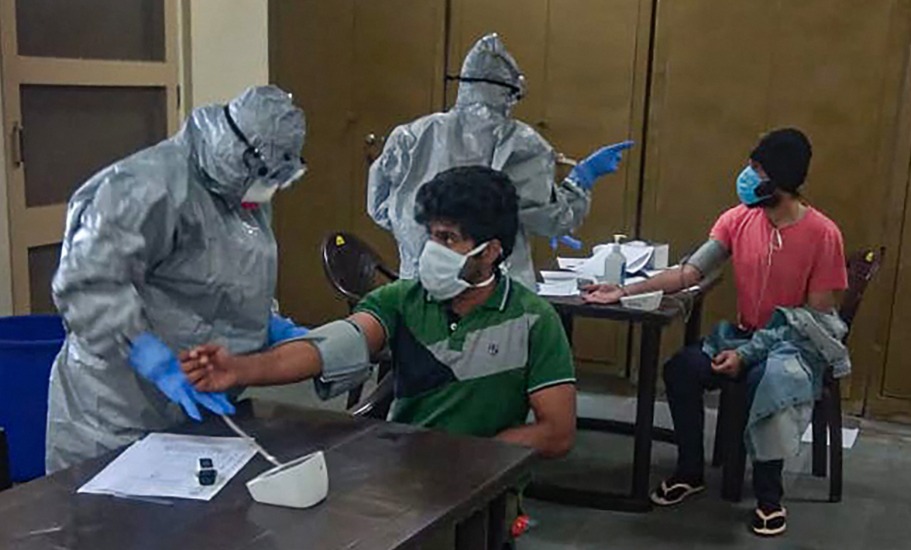 A 32-year-old pediatrician from Delhi government hospital tested positive for coronavirus on Wednesday (April 1), taking the toll of doctors who tested positive to six in the state.
The doctor was tested after his wife also a doctor, contracted coronavirus last week.
The couple worked at Sardar Vallabh Bhai Patel Hospital in East Patel Nagar, Delhi. The hospital currently has 21 COVID-19 patients in its isolation facility.
Before this, a 35-year-old doctor from Delhi State Cancer Institute tested positive after which, the institute has been shut for a day.
Advertisement
Related news: 128 COVID-19 cases across country from Nizamuddin event
The officials in the institute said the center has been closed for disinfection purposes.
Two Mohalla Clinic doctors one from Babarpur, another from Mohanpuri area in Maujpur and a private practitioner from Hari Nagar have also contracted the disease last week.
The situation turned grim in the state as 23 new cases of COVID-19 cases were reported in the last 24-hours with the total number of cases in Delhi climbing to 120.