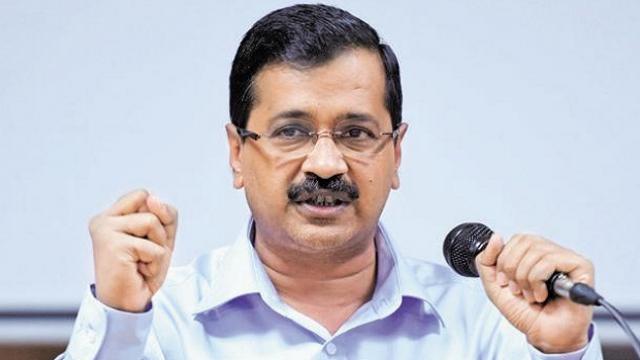 A Delhi medical body on Saturday (June 6) slammed Chief Minister Arvind Kejriwal for warning hospitals of strict action if they refuse beds for COVID-19 patients amid a spike in cases in the national capital.
"Delhi Medical Association strongly condemns the way Delhi CM (chief minister) is warning the doctors and threatening the hospitals about COVID-19 patients admissions and tests," the Delhi Medical Association (DMA) said in a statement.
The DMA also condemned the FIR filed against the authorities of the Sir Ganga Ram Hospital, a leading private facility that has been charged with "violating rules for registering coronavirus tests".
Advertisement
"Doctors who are serving the people of Delhi tirelessly from last two months in this pandemic crisis risking their lives feel insulted by the way they are being treated," it said.
Kejriwal on Saturday warned of strong action against a few private hospitals allegedly refusing admission to COVID-19 patients and involving in "black-marketing" of beds.
"False refusal cannot be tolerated and admitting coronavirus patients is non-negotiable… There are some private hospitals which are resorting to such means. First they say they don't have beds and when patients insist, they demand a huge amount. Isn't this black-marketing of beds?" NDTV quoted Kejriwal as saying.
Related news | Kejriwal warns hospitals against "black-marketing" of beds amid COVID crisis
He added, "We will take strong action against such hospitals and they cannot refuse patients. Some time will be needed to break the mafia who are indulging in it. These few hospitals have political connections but they should not be under illusion that their political masters can save them," he had said during a virtual press briefing.
He also said his government was going to issue an order stating that hospitals cannot deny treatment to such people.
"The Delhi government will depute medical professionals at all hospitals who will update availability of beds for coronavirus patients at an official app and ensure admission of such patients," he said.
"Hospitals are the backbone of healthcare and are serving the patients COVID or non-COVID," the DMA said.
It also claimed, "They are being penalised and the government, instead of praising their efforts, is issuing new diktats daily."
"Doctors of Delhi are already overworked and overstressed in this hour of pandemic crisis and the state government is unnecessarily putting pressure on healthcare systems," the statement said, claiming the support of its 15,000 members.
The medical body demanded a coordination committee for medical professionals and the Delhi government, adequate testing facilities, smoother patient transfers and cremations, and nodal officers for overall coordination of COVID-19 care, according to the statement.
Delhi recorded 1,320 new COVID-19 cases on Saturday, taking the total number of cases to 26,334, with the death toll at 708, according to the Union health ministry.
(With inputs from agencies)