Despite the government's fiat for voluntary disclosure of drones by owners before January 31, only 15,000 owners of drones have submitted their details so far with the Directorate General of Civil Aviation (DGCA).
This is only a small fraction of the estimated five lakh drones that the drone industry believes have been imported to India so far, primarily from countries like China.
Amber Dubey, joint secretary, in the Civil Aviation Ministry said over 15,000 submissions have been made and he expects more disclosures before the January 31 deadline expires. The voluntary disclosure scheme is aimed at ending anonymous ownership of drones that the authorities fear would lead to misuse by unscrupulous elements. Voluntary submission of details is being done online and the drone-owner gets a Drone Acknowledgement Number (DAN) and Ownership Acknowledgement Number (OAN).
Advertisement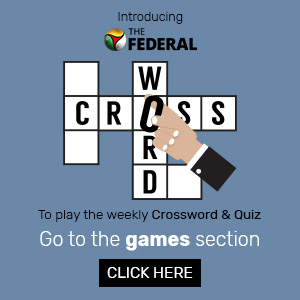 "We have provided a simple disclosure system, but there are a number of queries since this is the first time DAN/OAN is being issued," Dubey said in response to queries on the number of disclosures.
"Once ownership details are submitted, the DGCA has to take subsequent steps for registration of these drones and provide permission for operation that may include commercial operations too. So I urge all drone owners to utilise the disclosure window," Dubey said while speaking at an event organised to discuss impact of drone regulations.
On January 13, the Civil Aviation Ministry issued a public notice calling for disclosure of ownership details of drones and set January 31 as the deadline.
Streamlined regulation a must
The crackdown on drones, that have been operating without much control till now, follows incidents of cross-border smuggling of arms and drugs from Pakistan coming to light. One such drone was captured at Arnia in Jammu with arms like AK-47 guns and grenades. Another one was captured at Tarn Taran in Punjab with drugs. Apart from these two recent incidents, several other cases of mysterious drone operations posing a security threat have been reported from various parts of the country.
However, drones have their own benefits. Proper use of drones or Unmanned Aerial Vehicles (UAVs) could result in major benefits like transportation of organs from one hospital to another, without the need to create a "green corridor" that entails several traffic restrictions en route. Drones have the potential to bring huge benefits and this segment is posed for rapid growth, according to Dr Sanat Kaul, chairman of the International Foundation for Aviation, Aerospace and Drones (IFFAAD). Therefore, streamlined regulations are necessary in order to ensure that the growth potential is not hampered. A former civil servant, Kaul has been working for government-industry coordination for growth of this sector that is considered to be crucial importance for sectors ranging from agriculture, infrastructure like pipelines, environment studies and also rescue and relief operations.
Drone owners should be transparent and all of them should come forward to disclose details of their drones, said Lt Cdr John Livingstone, executive director of Indian Institute of Drones. Many of them may be apprehensive of disclosure due to implications if the drone concerned is involved in any incident that violates the law, he said when asked why most people have not come forward to disclose their ownership.
Apart from the apprehensions of smuggling or involvement in illegal activities, drones also could pose a threat to planes and helicopters on air. The risk of a collision resulting in accidents has led the government to declare airports as off-limits for drones.
The other risk factor is drones being used for terrorist activities like attack on VVIPs that has led intelligence agencies to deploy undisclosed anti-drone technologies for additional security during major events like the Republic Day. Several anti-drone technologies are also available now to ensure drones are used for sabotage or acts of terror.
Since the registration is not in line with the number of drones actually in possession all over the country, the government may now look at other measures like taking action against those who haven't disclosed the required details. If a drone is caught operating without required permissions, both the owner and the operator will be liable. On the other hand, the government may also look at an extension of the deadline for voluntary disclosure.
Drones are used for various purposes including hobby flying and video recording during weddings and big events. Most of them have been imported into the country as toys, without proper documentation and clearances, drone industry veterans say since the regulations were lax in the initial period. Technically, the Civil Aviation Ministry defines them as Unmanned Aircraft or Remotely-Piloted Aircraft. Starting from permission for import, possession and use of these drones are subject to various regulations including Unique Identification Number (UIN), Unmanned Aircraft Operator Permit (UAOP) and other operational requirements.
The ground reality is that these regulations have been only on paper and violations have been rampant due to small sizes of drones that help in evasion. Following several incidents of misuse worldwide, civil operations of drones were banned in 2014 and subsequently subject to stringent regulations. On the other hand, the defence sector, security agencies and police use a variety of drones and some of these have also not been centrally registered till now.