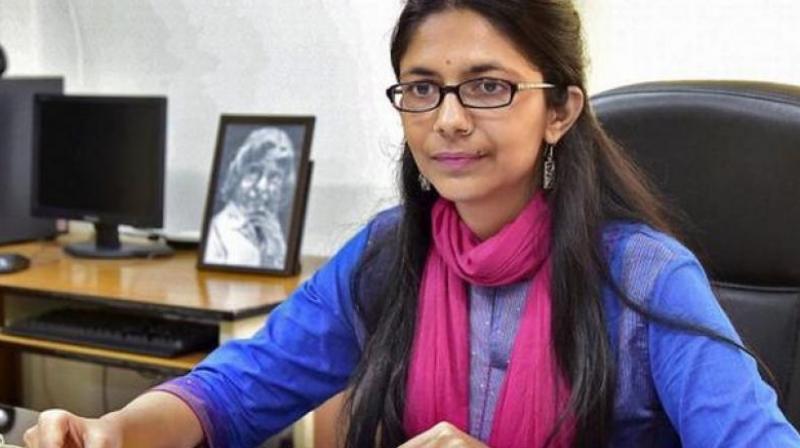 FIR lodged over indecent remarks on cricketers' daughters
Following a complaint by the Delhi Commission for Women (DCW), Delhi police on Monday registered an FIR against unidentified persons for their alleged indecent remarks on social media about the daughters of Indian cricketers Virat Kohli and MS Dhoni.
The FIR was lodged at the Special Cell unit of the city police under the relevant section of the Information Technology Act, the police said, adding an investigation is on.
Taking to Twitter, DCW chairperson Swati Maliwal said the police action came after she issued a notice on the issue and asserted that the culprits will be arrested soon. "After my notice, the Delhi Police has registered an FIR in the case of indecent comments made on the daughters of @ImVKohli and @MSDhoni. Very soon all the culprits will be arrested and behind bars," she tweeted in Hindi.
Also read: DCW chief Maliwal asks police to file FIR in connection with lewd comments against daughters of Dhoni, Kohli
According to the FIR, the DCW has taken sou-motu cognisance of certain social media posts targeting the two-year-old and seven-year-old daughters of Kohli and Dhoni, respectively.
"These posts on social media platform Twitter are obscene, misogynistic and extremely abusive towards the young children and their mothers. The screenshots of the alleged tweets were also enclosed with the mail," the FIR stated and named a few Twitter handles.
Based on the contents of the complaint and inquiry conducted so far, a prima facie offence under section 67B (d) of the Information Technology Act was made out, police said.
(With agency inputs)