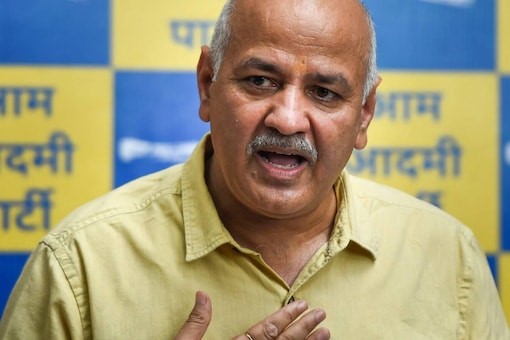 After Delhi HC grants interim relief, Sisodia reaches residence to meet ailing wife
Former Delhi Deputy Chief Minister Manish Sisodia returned to his residence from Tihar jail on Saturday, following the grant of interim relief to visit his ailing wife. Prior to Sisodia's arrival, his wife, Seema, was admitted to the hospital due to her deteriorating health. Seema, who suffers from multiple sclerosis, had been hospitalized last month as well.
According to sources from the Aam Aadmi Party (AAP), Seema felt unwell, prompting her hospitalization. In light of the circumstances, the Delhi High Court permitted Sisodia, who was arrested in connection with alleged irregularities in the city government's excise policy, to meet his ailing wife at his residence. Justice Dinesh Kumar Sharma instructed the Tihar jail superintendent to escort Sisodia to his residence, where he was granted permission to meet his wife between 10 am and 5 pm.
Under tight security, Sisodia was transported to his residence at approximately 9 am. However, he was required to return to jail by 5 pm. Sisodia has been in custody since his arrest by the Central Bureau of Investigation (CBI) on February 26, as part of his alleged involvement in the scam. On May 30, the high court denied him bail in the CBI case. Additionally, Sisodia was arrested on March 9 by the Enforcement Directorate (ED) and is currently in judicial custody.
The high court explicitly stated that Sisodia is prohibited from engaging with the media or any individual aside from his immediate family members. Furthermore, he is not allowed access to phones or the internet during this period.
With agency inputs