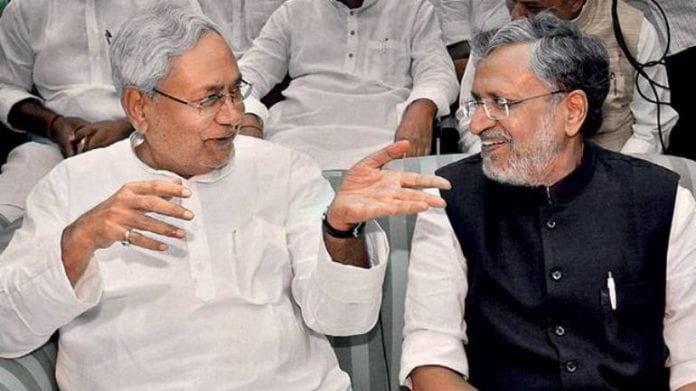 When Bihar Chief Minister Nitish Kumar returned to the NDA fold with much fanfare in July 2017 — four years after he had broken up with the 17-year-old BJP-led association post Narendra Modi's projection as its prime ministerial candidate — he had explained that the move would lead to Bihar's development. With the same government at the Centre and the state and hopes of getting special category status for Bihar, the alliance sounded promising. But that has not been the case.
The Narendra Modi-led BJP has not only denied the special status, but state party leaders are making moves — especially the demand for NRC updation in Seemanchal region of the state — that are slowly eroding Nitish's key voter base — the Muslims.
At least two senior BJP leaders from Bihar have strongly pitched for NRC updation to flush out Bangladeshi infiltrators, who they believe could be in large numbers in border districts. According to their estimates, Muslims account for some 67.7 per cent of the total population in Kishanganj, 43 per cent in Katihar, 40 per cent in Araria and 38 per cent in Purnia.
Advertisement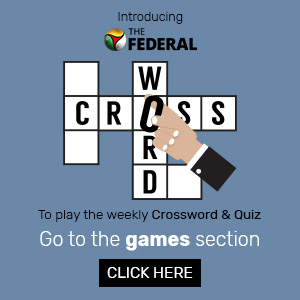 "We strongly favour the NRC to be implemented in the Seemanchal region of Bihar. The way population growth in the Seemanchal districts especially Katihar, Purnia and Kishanganj has brought demographic changes is quite alarming," demanded BJP's Rajya Sabha Member Prof Rakesh Sinha, considered very close to party's ideologue Rashtriya Swayamsevak Sangh (RSS).
Sinha even launched a poll on his Twitter timeline asking if NRC should be implemented in the border districts.
His demand was supported by BJP leader and Bihar Minister for Backward and Extremely Backward Class Welfare Vinod Kumar Singh. "NRC is the agenda of my party and it will be implemented at all costs in Bihar," he said, claiming that there are around 40 lakh Bangladeshi infiltrators in Bihar out of which some 25 lakh have taken shelter in border districts.
He demanded that the NRC should be first implemented in some sensitive districts like Kishanganj, Katihar, Araria and Purnia, and land surveys conducted in 1954 should be made the basis for determining the citizenship of Indian nationals.
The JD(U) has however strongly opposed the demand. It believes the move may further annoy Muslim voters, who lent their full support to JD(U) in the recently-held Lok Sabha polls, helping him improve his party tally from just two to 16, and spoil the party's prospects in next year's assembly elections.
"There is no need for implementing the NRC in Bihar and other states. The Supreme Court has constituted the NRC for Assam only," JD(U)'s principal general secretary KC Tyagi said, adding his party was totally against pushing its citizens out of the country.
Industry minister and senior JD(U) leader Shyam Rajak strongly denied there were any infiltrators in Bihar.
The most caustic comment came from JD(U) vice-president and poll strategist Prashant Kishor who mocked implementation of NRC in Assam. "A botched up NRC leaves lakhs of people as foreigners in their own country! Such is the price people pay when political posturing and rhetoric is misunderstood as solution for complex issues related to national security without paying attention to strategic and systematic challenges," tweeted Kishor who is considered very close to the Bihar chief minister.
The JD(U) is already on the backfoot, having been seen supporting the BJP government in banning triple talaq, revoking Article 370, despite staging walkouts in Parliament.
And now, the move to construct Ram temple at the disputed site at Ayodhya would put it in further troubled waters. The JD(U) has been totally against implementing these controversial issues but now it remains a silent onlooker.
With each passing day, the number of BJP leaders seeking implementation of NRC in the state is growing.
The main cause of concern for Nitish's JD(U) will be losing the Muslim votebank to its former partner RJD, which failed to score a single seat in the LS polls, for the first time in 22 years since it was formed in 1997, in absence of its incarcerated chief Lalu Prasad.
"Nitish Kumar has been got caught in a peculiar situation. The BJP is not giving any importance to his concerns and slowly destroying his vote-bank but Nitish is registering only mute protests. This has damaged his credibility and could have serious impact on his poll prospects," commented political expert Prof DM Diwakar, former director with the An Sinha Institute of Social Studies at Patna.