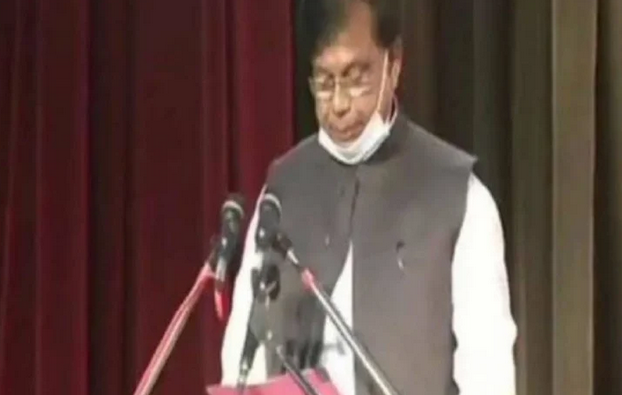 Just two days of being sworn into power, the Nitish Kumar government in Bihar has found itself in the midst of a controversy over the appointment of JD(U) leader Mewalal Choudhary as the state education minister.
In 2017, the JD(U) had suspended Choudhary, the legislator from the Tarapur constituency from the party, after he was booked for irregularities in the appointments of 161 assistant professors and junior scientists at the Bihar Agricultural University when he was the vice-chancellor in 2012. He was re-inducted to the party later.
In a series of tweets on Tuesday (November 17), RJD leader Tejashwi Yadav slammed the NDA government for appointing Choudhary to the cabinet while ignoring MLAs from the minority communities.
Advertisement
Related news: Criminal cases pending against 68% MLA-elects in Bihar, says ADR
"Power is protecting criminals. Chief minister Nitish Kumar has granted exemption to loot and robbery by appointing Mewalal Chaudhary. The Chief minister will continue his discourse on crime, corruption and communalism to save his chair. None of the minority communities were made ministers," Tejashwi tweeted.
To add insult to injury, the RJD on Wednesday (November 18) tweeted an old video of Choudhary where he is seen signing a wrong and incomplete version of the national anthem at the flag hoisting event of a school.
भ्रष्टाचार के अनेक मामलों के आरोपी बिहार के शिक्षा मंत्री मेवालाल चौधरी को राष्ट्रगान भी नहीं आता।

नीतीश कुमार जी शर्म बची है क्या? अंतरात्मा कहाँ डुबा दी? pic.twitter.com/vHYZ8oRUVZ

— Rashtriya Janata Dal (@RJDforIndia) November 18, 2020
 Choudhary rubbished all allegations of the RJD, asserting that a case in one's name was not proof of guilt.
When told by NDTV that his election affidavit mentioned a case of corruption filed against him, he refused to admit the same.
Related news: No irregularity in vote counting, all rules followed in Bihar polls: EC
"No. Never. I have not written anything. I don't know where you get this information. I am the informer, I know. No one is above the law and a case is pending in the court. Not even a chargesheet has been filed. The probe is ongoing. Nothing has happened," he said.
Former Bihar chief minister and Tejashwi's father Lalu Prasad Yadav, who is in jail in the fodder scam, in a tweet wrote, "While Tejashwi is had promised 10 lakh jobs, Nitish has shown his priority by appointing corrupt Mewalal."