Amit Shah on Manipur: Panel headed by HC judge to probe violence, peace committee to be formed
Union Home Minister Amit Shah said on Thursday (June 1) that a panel, headed by a retired high court chief justice to probe the ethnic violence that had broken out in Manipur, will shortly be announced.
A peace committee under the governor of Manipur, Anusuiya Uikey, which will have representatives of all political parties, besides representatives from both Kuki and Meitei communities and social organisations, will also be set up. This is being done to initiate the reconciliation process and iron out misunderstandings that had cropped up between two warring ethnic communities in the north-eastern state.
"Dialogue is the only solution to the ongoing crisis in Manipur," Shah said. "We will soon announce a judicial probe headed by a retired high court chief justice and set up a peace committee," he said.
Addressing the media at a press conference on Thursday (June 1), Shah, who is on a three-day visit to strife-torn Manipur, listed out the measures being taken to restore peace and normalcy in the state, which has seen bouts of violence from May 3. More than 80 people have died and many others wounded in the clashes that broke out between the valley people, the Meiteis and the Kukis.
Also read: Shah: Govt committed to restoring peace in Manipur, ensuring return of displaced people
Besides the formation of a probe panel and a peace committee, Shah said an inter-agency unified command will be formed to maintain law and order in the state.
Addressing a press conference in Imphal, Manipur https://t.co/VLQygUaNUR

— Amit Shah (@AmitShah) June 1, 2023
Reiterating that the Centre is strongly committed to uphold the territorial integrity of Manipur, Shah said the ceasefire ground rules with Kuki militant groups, who are in truce agreement with the government, will be strictly monitored and implemented from June 1.
The home minister also announced that a CBI probe will be instituted to probe five criminal conspiracies and one general conspiracy behind the violence in Manipur. He however also said, "Violence was a temporary phase, misunderstandings will go away … the situation will be soon be normal."
Also read: Manipur: Shah reviews security at border town Moreh; meets Kukis, other communities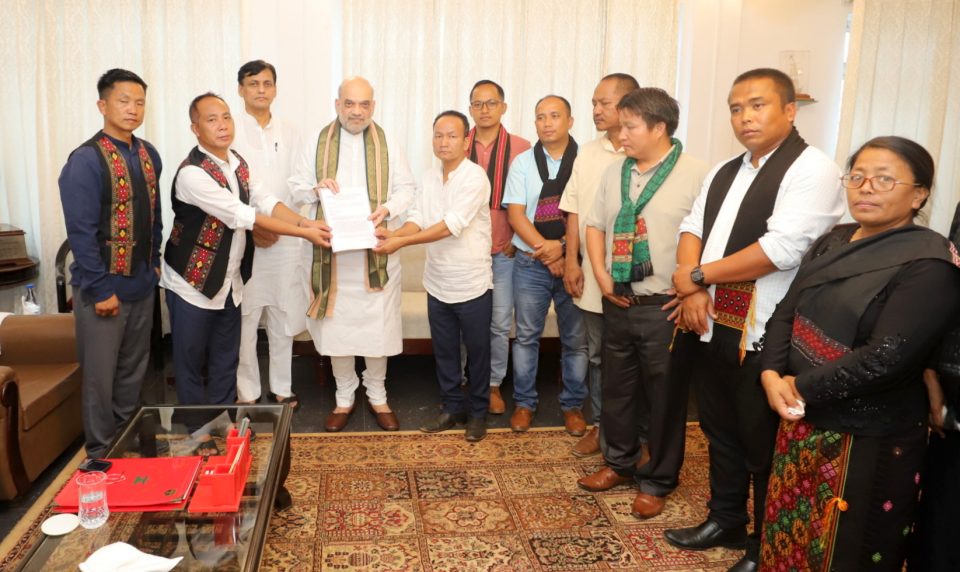 During his three-day visit to Manipur, Shah met Meitei and Kuki civil society organisations, security officials, leaders of political parties and visited affected areas.
Further, the home minister told the media at the press conference that to address the communication bottlenecks created in the state due to the ethnic strife in the state, temporary helicopter services will be started.
The relief supplies are to be brought to Manipur through rail and a platform is being prepared for the purpose on a war footing, said Shah. Also, eight medical teams have been despatched to Manipur, he added.
Ethnic clashes broke out in the state nearly a month ago after a Tribal Solidarity March was organised in the hill districts to protest the Meitei communitys demand for Scheduled Tribe (ST) status.
After a relative lull for over a fortnight, the state witnessed a sudden spurt in clashes and gunfight between militants and security forces on Sunday. So far, over 80 people have been killed in the violence, according to officials.
(with inputs from agencies)