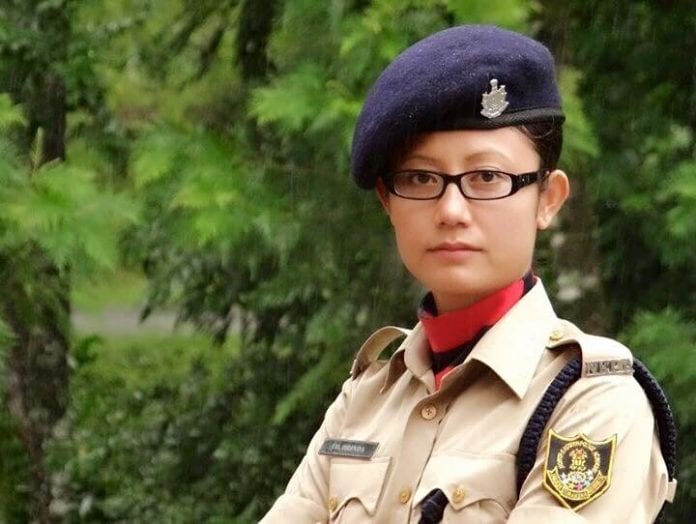 A Manipur police officer created a political storm in the state by accusing Chief Minister N Biren Singh of pressurising her to release an accused in a drug smuggling case, prompting the opposition Congress to demand the CM's resignation.
Singh, denying the charges, said his government would not spare anyone involved in the 2018 drugs smuggling case and threatened to take legal action against the police officer for making baseless allegations against him.
Not convinced by the CM's explanation, the Congress demanded a CBI inquiry into the issue as the police officer gave vivid details of how they exerted pressure on her from the top, in an affidavit before the Manipur high court.
"There is a serious case, and if the government is transparent, then it should immediately hand over the case to an independent body like the CBI," former chief minister Ibobi Singh told the media in Imphal on Wednesday (July 15).
Advertisement
In her affidavit, Thounaojam Brinda, a decorated police officer, on Monday alleged that a senior BJP leader of the state tried to negotiate the release of Lhukhosei Zhou, who was arrested by a team of Narcotics and Affairs of Border (NAB) led by her on June 19, 2018.
Zou was then serving as the chairman of the Autonomous District Council (ADC), Chandel. He was arrested along with seven others. The team also seized 4.5 kg of heroin powder and some contraband tablets concealed in an ADC quarter.
In her affidavit, the police officer said after the arrest, a BJP leader came to her residence purportedly with a message from the chief minister to release Zou. She also alleged that some senior police officers too were exerting pressure on her to release the accused, but she refused to bow down.
She submitted the affidavit in response to a suo motu contempt case she is facing for making social media posts criticising the judiciary after Zhou was granted bail in the drug smuggling case.
This is, however, not the first time Brinda had a run in with the authority. Being the daughter-in-law of the state's top insurgent leader Raj Kumar Meghen, Brinda had resigned from the service four years ago citing "trust deficit".
"I was always looked at with suspicion in the department since I am the daughter-in-law of the former chairman of the United National Liberation Front (UNLF)," she had told the media after submitting her resignation to the state's Director General of Police. She was, however, brought back to the service after the Centre intervened.
Meghen is the great grandson of Manipuri king Tikendrajit Singh, who was hanged by the British rulers. After independence, the ground in Imphal, where he was hanged, was named Bir Tikendrajit Park.