May 15 this year could have been a repeat of November 2009 for India in its fight against militants in the northeast had China not played a spoilsport. Eleven years ago, Bangladesh had handed over several top brass of northeast militant groups to India.
It was China that had ensured that not even a single high profile insurgent had got to board the plane on which Myanmar was planning to extradite 22 northeast militants, drawn from six different outfits in Manipur and Assam, last month.
China had provided safe sanctuaries to the top guns even before Myanmar could act on intelligence provided by India, said a senior police officer in Manipur.
Advertisement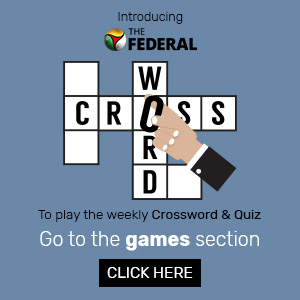 Security agencies in the northeast have now realised that these militants could be potential force multipliers for China if the country waged a proxy war in the region as it did in the mid sixties in the wake of the 1962 Sino-Indian war.
Intelligence sources have confirmed that in December 2019, former commander-in-chief of the National Socialist Council of Nagalim (Isak-Muivah) Phungting Shimrang sneaked out of India with several armed cadres to seek military aid from China.
Shimrang was reportedly frustrated over the delay in the settlement of the Naga peace process that had been lingering since 1997.
Related News: China returns 10 Indian soldiers taken captive during Galwan face-off: Report
Before going "underground", he had warned that "India would learn a lesson if the Nagas again went to China." He was referring to NSCN (IM) general secretary Thuingaleng Muivah leading a team of Naga guerrilla fighters to undergo training in China's Yunnan in 1965.
For this latest development in the Naga-insurgency front, many people have blame the Centre's handling of the peace process.
"Naga peace talks have been reduced to rhetoric by the present Union government. Instead of goodie-goodie talks, the Centre should show sincerity to solve the problem or else it's natural that our external enemies will try to take advantage of the situation," said former Nagaland Chief Minister KL Chishi.
He said the report of some NSCN (IM) leaders establishing contact with China was not a very good development for India in general, and the northeast in particular.
Intelligence sources, however, said there was no concrete indication yet of China changing its current position of not providing overt and extensive support to Indian militants.  Shimrang's last satellite phone location, tracked a week ago, reportedly showed his location at Sagaing province of Myanmar.
Unlike in the sixties, China, these days, does not provide free arms or training to Indian militants. But the Southern Theater Command of the People's Liberation Army helps militant leaders by providing them shelters and facilitating the procurement of arms, said sources.
Related News: China suffered 35 casualties during Galwan clash: US intel
A senior official of India's military intelligence said the militants had mostly purchased arms from Norinco, a Chinese government-owned armed factory in Yunnan.
Besides India militants, Chinese are also accused of providing tacit support to armed secessionist groups of Myanmar. It was because of such tacit support that northeast militants could not yet be rooted out from Myanmar, despite cooperation from the Tatmadaw, the armed forces of Myanmar.
The first-of-its-kind extradition of northeast militants based in Myanmar in May was the result of a prolonged spade work India did in the past few years to increase on-the-ground military cooperation with the Tatmadaw.
Based on inputs provided by India, Myanmar Army (MA) conducted a series of raids in February and March 2019 on militant bases in the Sagaing Region. The 22 militants were among those arrested during the operations.
Intelligence sources said a list of top militant leaders of the northeast, operating from their bases peppered across the border in the Naga-inhabited areas of Myanmar's Sagaing region, was given to the state to act upon.
Related News: Galwan clashes: India can either resist China or meekly accept its hegemony
Among those figured in the list were chairman of the United Liberation Front of Assam-Independent (ULFA-I) Abhijit Barman, the outfit's commander-in-chief Paresh Barua, finance secretary in-charge Jibon Moran, president of the Manipur's People's Liberation Army Irengbam Chaoren, among others.
But those landed on a special India air force aircraft in Imphal airport last month were all middle-rung leaders and cadre of the United National Liberation Front (UNLF), the Kanglei Yawol Kunna Lup (KYKL), the Peoples' Revolutionary Party of Kangleipak-Progressive (PREPAK-PRO) and the Peoples' Liberation Army (PLA-Manipur) of Manipur; the National Democratic Front of Bodoland-Saoraigwra (NDFB-S) and the Kamtapur Liberation Organisation (KLO) of Assam.
Before the Myanmar army could strike, the top leaders moved to safe sanctuaries in Yunnan province in south-western China, and only the middle and low-rung functionaries were left to defend the camps, sources added.
Had the top leaders been arrested and handed over to India, it would have been a repeat of what the Bangladesh government did eleven years ago, soon after Sheikh Hasina-led Awami league government had come to power.
Almost the entire top brass of the ULFA, NDFB and KLO were quietly picked up by Bangladesh's intelligence sleuths from their hideouts in posh localities of Dhaka such as Uttara and Gulshan and handed over to India in November and December 2009.
Barua, who was then in Bangladesh, somehow managed to sneak out and relocate to Myanmar. Intelligence sources said Barua and most other leaders of northeast insurgent groups are now based in Ruili, a small town in Yunnan province bordering Myanmar.