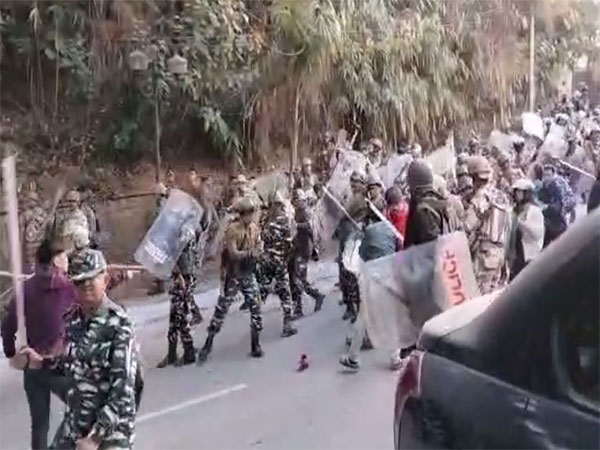 The capital of Arunachal Pradesh witnessed disruptions in normal life as a result of a 72-hour bandh called by certain individuals and groups on Wednesday (May 10). The bandh was organized to protest against the paper leak scandal involving the state public service commission.
All business establishments including, banks and educational institutions remained closed while attendance in government offices was thin. All private and public transport remained off the road except police and magistrate vehicles on duty.
The bandh which began at 5 AM in the morning was peaceful, Capital Superintendent of Police (SP) Rohit Rajbir Singh said.
Also Read: Manipur violence: Army drones, helicopters on watch; 23,000 people moved to camps
So far a total of 17 people have been detained by police, the SP said, adding that the detentions were made under Arunachal Pradesh Unlawful Activities (Prevention) Act 2014. "Decisive actions will be taken on those individuals found involved in any kind of violence during the bandh period," the SP said.
The district administration has imposed prohibitory order under Section 144 CrPc in order to ensure safety and security of the people besides, public and government properties, Singh said.
Internet services in the state capital remained suspended since Tuesday night.
A mob on Tuesday demolished the entry gate of Naharlagun police station following detention of a few persons who had given the call for the bandh.
The Capital district administration has termed the bandh as illegal and orders have also been issued to close all wine shops and prohibited assembling of more than three people. The bandh was also declared in eleven other districts of the state. However, it affected normal life only in East Kameng and West Siang districts, officials said.
Also Read: Manipur violence: BJP MLA moves SC against HC order on ST status to Meiteis
The Arunachal Pradesh Public Service Commission (APPSC) fiasco had created uproar in the state and massive agitations were held against it. Subsequently, CBI took over the probe and arrested more than 50 people in the case.
So far 54 individuals, including 41 government officers, have been arrested in connection with the APPSC paper leak case. Of the 41 government officials found to be involved in the malpractices 19 employees, whose services were yet to be confirmed, were terminated.
Disciplinary actions were initiated against 22 regular employees.
The paper leak scam came to light when Gyamar Padang, a candidate for the Assistant Engineer (Civil) exam conducted by the APPSC, had lodged a complaint at the Itanagar police station on August 29, 2022, claiming that the question papers of examinations held on August 26 and 27 were leaked.
Padang, the whistle-blower in the question paper leak scandal, died at a hospital in Hyderabad on May 3 after a prolonged illness.
The state government handed over the case to CBI and also to the Enforcement Directorate to probe it.
(With agency inputs)