The fight against COVID-19 pandemic has been possible due to the tireless efforts of the frontline warriors across the country – starting from healthcare workers to the police – many of whom have gone beyond their call of duty in the hour of crisis.
However, there are other warriors too who are taking small initiatives, making big differences and contributing to the battle against the highly contagious infection.
One among the many bold voices of corona warriors is of a noisy soldier in Guwahati who has been working silently to fight the pandemic in some way.
Advertisement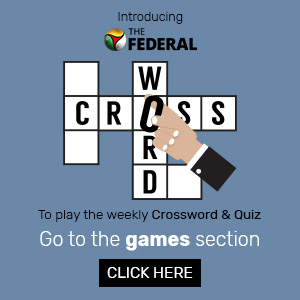 Manoj Kumar Deka, an announcer with Jnan Taranga community radio centre in Guwahati, single handedly ran the centre for 333 hours amid the lockdown period from April 1 to May 7 before being relieved by another announcer.
"I actually didn't realize in the beginning. I quite enjoy doing my job. Then the lockdown started and it was entirely on me (to run the show). And that's how it began – 9 am to 6 pm for these days – total 333 hours," Deka told The Federal.
Related news: COVID-19: 100 singers unite for anthem dedicated to frontline warriors
Jnan Taranga (90.4 FM), a community radio station (CRS) run by the Krishna Kanta Handiqui State Open University (KKHSOU) started to broadcast programmes in 2010, making it one of the first of such service in the entire northeast.
There are around 15 people involved with the centre including the technicians.
More than half of the programmes broadcasted here are based on community issues, starting with the morning programme from 9 am to 1 pm which caters to the needs of the youth, followed by recorded programmes on various educational topics from 1 pm to 2 pm.
The programme which is dedicated to the general public where a wide variety of topics are discussed and also music is played comes on radio from 2 pm to 8pm.
"I would be present at the centre at least 30 minutes before 9 in the morning and run the programme throughout the day and off to home by 6 pm. But that's not the end. I need to re-look at the programmes I did throughout the day and prepare for the next day's work. So, it becomes around 2 am when I go to sleep. This has been my routine. But I enjoyed the responsibility. Finally, on May 7, I was relieved by another announcer," the 43-year-old radio jockey said.
"For the lockdown, no one was around and no food was available. So, I had to carry the food for me. During the breaks…I would play songs and would eat my meals," he added.
The service, which covers an area of 15 kilometre radius around the centre, broadcasts programmes in Bodo, Mising, and Karbi, apart from Assamese.
"There are interactive programmes where the listeners call us for some information related to lockdown and relaxation which they may not be able to find in any other means. Since most of them are from financially poor backgrounds and illiterate, for this section of listeners, to get the correct information is very difficult. They are very often misled by the fake news and rumours which I believe are as dangerous as COVID-19," Deka said.
Related news: Shah Rukh, Aamir, Hrithik turn singers to raise funds for COVID-19
For such listeners, the centre has more than an hour since an average of 10 people call each day, including fish vendors and auto rickshaw drivers.
"I let them share their experiences and I try to make them feel comfortable. That's how they feel welcomed and I try to clear their confusions. It's very interesting. Sometimes, they would call me to enquire what I'm doing. I feel very connected and it's vice versa," he added.
In the context of coronavirus pandemic gripping the world and myths surrounding the same being widely circulated, Deka recalled of a listener who called to confirm whether drinking alcohol kills COVID-19.
"There were rumours going on social media that alcohol kills the virus. It was so funny. On the basis of that call, I made a promo to make the listeners aware of this kind of fake news," he said.