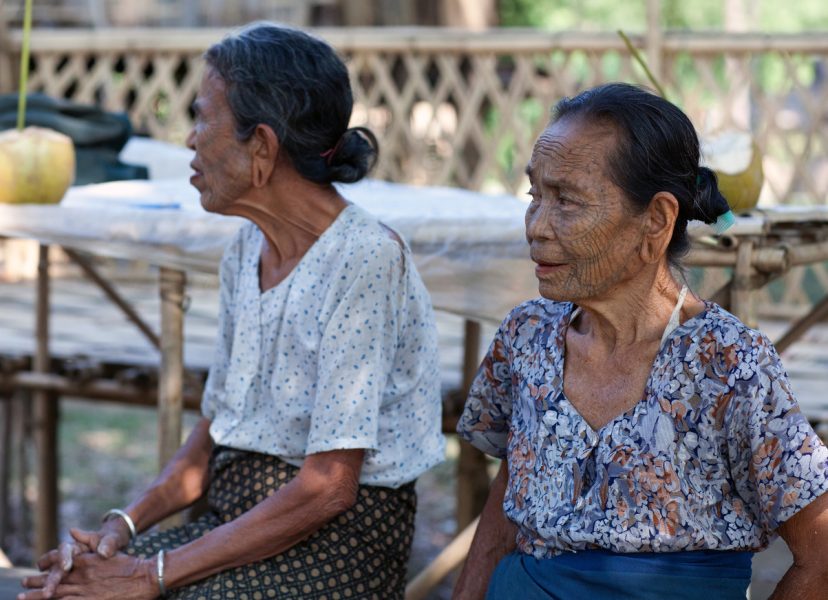 After NIA in Mizoram, Manipur police cracks down on Myanmar refugees
The two back-to-back operations by the law-enforcing agencies signal that despite the global uproar over human rights violation in Myanmar, New Delhi is not keen to rub the generals the wrong way
In yet another sign of New Delhi's coordination with the military junta in Naypyidaw, the police of BJP-ruled Manipur is carrying out house-to-house search operation looking for Myanmar nationals taking refuge in the state to escape repression in their country.
The operation continued for the second day on Wednesday in the border district of Churachandpur, a day after around 80 refugees, including children, were arrested. Police in Churachandpur said they are conducting searches based on "reliable inputs" about Myanmar nationals taking shelter in the district, particularly in Ngathal village. The "cordon and search" operation, under the supervision of Churachandpur superintendent of police Shivanand Sure, started from 5 am on Tuesday.
So far 80 people, including 20 children and 35 women, have been taken into custody and a case under Foreigners Act has been registered against them. During interrogations, the arrestees claimed they crossed over to Manipur in Chandel district and then moved to Churachandpur.
Also read: India seeks to mend fences with Myanmar to quell Manipur protests
Police said the search operation is continuing as they suspect more Myanmar nationals could be hiding in the district.
NIA in Mizoram
The "manhunt" comes close on the heels of a crackdown by NIA in Mizoram against suspects supplying explosives to Chin National Front (CNF), which is fighting the military regime in Myanmar.
The National Investigation Agency (NIA) conducted searches in Aizawl, Champhai and Kolasib districts of Mizoram on Friday in connection with seizure of a huge quantity of explosives in the state in January this year.
The investigative agency suspects that gelatin rods meant for blasting rocks for road construction and other infrastructure projects are being funnelled to the Myanmar-based militant outfit.
Around 50,000 Myanmar refugees, mostly from the Chin state, have taken refuge in Mizoram since the coup. Indian security agencies suspect that some CNF rebels are among the refugees and that they are sourcing explosives from some North-East groups.
The Mizo National Front (MNF) government in Mizoram, however, has taken a humanitarian approach towards the refugees making arrangements for their stay in the state. The government is also issuing refugee identity cards to those who have taken shelter in the state after fleeing atrocities in the neighbouring country.
'Adopt Mizoram's approach'
Civil society organisations in Manipur are demanding that their state government should also adopt a similar approach towards the refugees. "As done by the government of Mizoram, the government of Manipur should seriously consider adopting a smarter and more humane response to the refugee crisis," the Citizens Committee Manipur said in a statement.
"The first step could be issuing identity cards for the Myanmar nationals living in the state and setting up designated camps with basic facilities where they can spend some time before the situation back home comes to some level of normalcy," CCM convenor Babloo Loitongbham said.
He recalled how the Manipur government compassionately dealt with the similar refugee crisis in 1988, when many Myanmar nationals had taken refuge in the state. "Manipur shares not only a long border but also a long history with Myanmar. Hence our response to their crisis needs to be nuanced and humane," he added.
The two back-to-back operations by the law enforcing agencies of India signal that notwithstanding the global uproar over rights violation in Myanmar, New Delhi is not keen to rub the generals of Myanmar in the wrong way, considering its own security interest.
Many rebel groups of North-East India have their base in Myanmar.
Acting blind to the crisis
New Delhi's approach, however, came under criticism from pro-democracy forces in Myanmar as well as from human rights groups in India. More so, as a UN expert in his recent report pointed out that the Myanmar military junta has brutally attacked and killed children and systematically abused their human rights.
"The international community's approach to the coup and the junta's atrocities has failed. States must take immediate coordinated action to address an escalating political, economic and humanitarian crisis that is putting Myanmar's children at risk of becoming a lost generation," said Tom Andrews, UN Special Rapporteur on the situation of human rights in Myanmar in his recent report published earlier this month.
Also read: NIA cracks down on Myanmar militants sourcing explosives in Mizoram
India, however, seems to be ignoring the crisis. "By not recognising the refugees, the Government of India is actually helping the Junta," said Suhas Chakma, the director of the Delhi-based Rights and Risks Analysis Group (RRAG).
"The issue of Myanmar refugees cannot be addressed by arresting them. There should be a legal framework for recognition of their rights, including not to be treated as criminals, naturalisation and repatriation as and when a conducive situation is developed in the country of their origin," Chakma added.