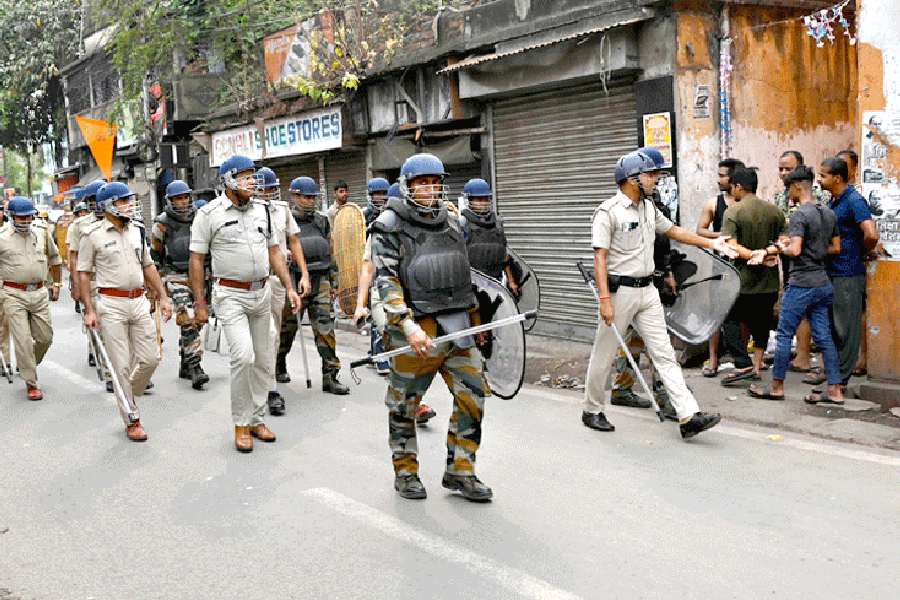 '57 arms, 318 rounds of ammo, 5 bombs recovered in strife-torn Manipur'
Kuldiep Singh, the security advisor to the Manipur government, on Wednesday (June 7) disclosed that a total of 57 firearms, 318 rounds of ammunition, and five bombs have been discovered in Manipur. This brings the cumulative count of recovered arms and ammunition to 868 and 11,518, respectively.
Curfew relaxation has been made for 12 hours in five valley districts and for 10 to eight hours in neighbouring hill districts. There is no curfew in six other hill districts.
Also Read: BSF jawan among 4 dead in Manipur; ban on internet services extended till June 10
"In Manipur, during the last 24 hours, 57 arms, 318 ammunition and five bombs have been recovered from Porompat police station in Imphal East and Sugnu police station in Kakching districts. A total of 868 arms and 11,518 ammunition have been recovered till date," Singh said in a statement.
Movement of essential items along NH-37 is ensured. A total of 244 empty vehicles left Imphal for Jiribam on Wednesday besides 212 loaded vehicles left Noney and 212 loaded tankers and trucks left Jiribam.
The National Eligibility cum Entrance Test (NEET) UG 2023 for entrance to MBBS/BDS courses was conducted on Tuesday at 22 centres (12 in Imphal West and 10 in Imphal East districts). The examination was conducted in a peaceful manner and the attendance was normal, it said.
Also Read: Manipur: Villagers burn Kuki militant camp after attacks on abandoned houses
State ministers and MLAs are visiting different areas of the northeastern state and appealing for peace and normalcy by meeting the public at large and civil society organisations, the statement said.
Security forces are also organising meetings with civil society organisations and various village heads, and making appeal for peace and normalcy besides doing their duties of area domination and patrolling, it said.
Violent clashes broke out in Manipur after a Tribal Solidarity March was organised in the hill districts on May 3 to protest against the Meitei community's demand for Scheduled Tribe (ST) status.
So far, nearly 100 people have lost their lives and over 300 injured in the ethnic violence.
(With agency inputs)