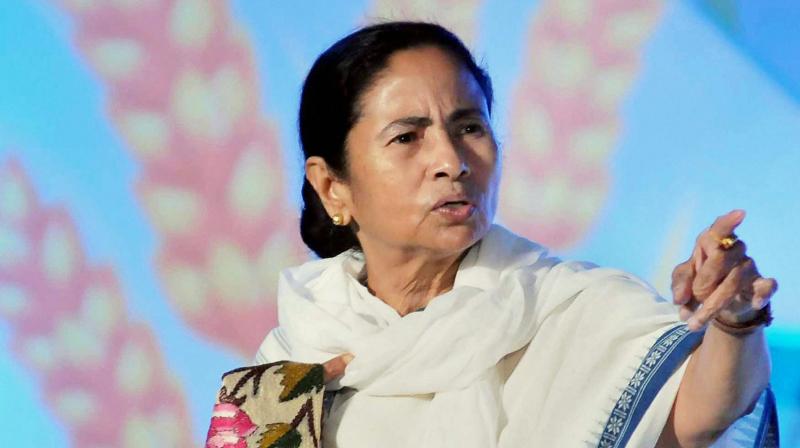 You'll be destroyed if you mess with us: Mamata's message to rivals on Eid
A message on religious fraternity and a sharp reminder of her strength in the state — West Bengal Chief Minister Mamata Banerjee's speech was a blend of everything that she could use to take on her political rival the BJP, which has finally given the CM a reason to worry about.
Speaking at an Eid celebration in the state capital on Wednesday (June 5), Mamata said in Hindi that whoever tries to take her on will be 'shattered to pieces'. "Jo humse takrayega who choor choor ho jayega," she said.
Talking about religious fraternity, she said, "Hindus stand for renunciation (tyaag), Muslims for integrity (imaan), Christians for love (pyaar) and Sikhs for sacrifice (balidan). This is our beloved Hindustan and we will protect it."
Also read: Bengal: 'Joy Bangla' is now TMC's answer to BJP's 'Jai Shri Ram'
Mamata has been miffed over the saffron party supporters chanting 'Jai Shri Ram', which triggered a controversy. The BJP accused Banerjee of minority appeasement while the Chief Minister blamed the party for using the religious chant for political benefits.
This led to the BJP sending a million postcards with 'Jai Shri Ram' written on them to the CM's office and residence. Banerjee's Trinamool Congress responded to the taunt by chanting 'Jai Hind' and 'Joy Bangla' slogans.