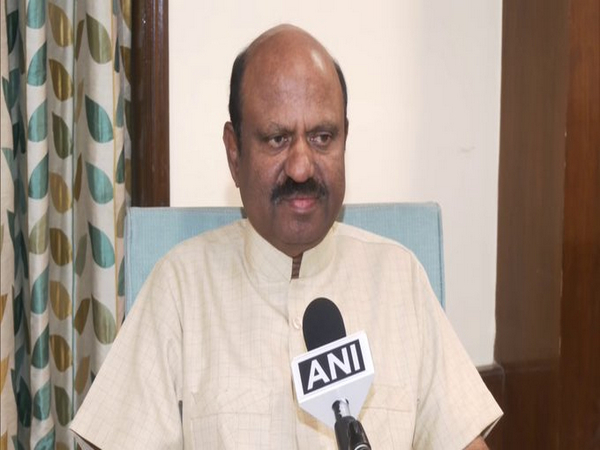 Bengal minister says Governor's 'unilateral' decision to appoint interim VCs 'violates law'
Hours after the governor's office issued a list appointing interim VCs in 11 state universities, West Bengal Education Minister Bratya Basu on Thursday (June 1) said the Raj Bhavan's decision is "unilateral" and "violates the law".
Clearing the "deadlock" in the appointment of interim vice-chancellors to 27 universities, Governor Dr CV Ananda Bose, in his capacity as chancellor of universities, has started appointing interim VCs to all the varsities where the vacancies exist, a Raj Bhavan statement said.
Calcutta, Jadavpur, and Burdwan universities are among the 11 varsities where interim VCs have been appointed by the governor.
The statement also said that the chancellor seems to "have applied his middle-path approach" in the appointment of VCs too.
Also read: Cold war between WB govt and Governor and C V Ananda Bose over SEC appointment
"The minister of education recommended blanket extension of all the interim vice-chancellors. The chancellor has extended the services of only those VCs who complied with the instructions to send activity reports to the Chancellery for review," said the statement.
"Those who did not comply with the instructions are not considered for extension as independent evaluations reveal that their value addition to the university remains vague and some of them were indifferent to the well-being of the students and a few indulged in factional fights within the campus," the Raj Bhavan statement continued.
Governor's move violates the law: Education Minister
Taking exception to the governor's move, Basu said in a tweet that "We have come to know from media that the governor has appointed VCs in state-aided universities today without holding any consultation with the department (higher education) and this goes against well-established norms in appointing VCs and violates the law."
In an apparent response to Basu's tweet in Bengali, the governor said, "Raj Bhavan clarifies that the consultation in the matter of appointment of interim Vice Chancellors or authorising someone to perform the functions of interim Vice Chancellor has been done."
The minister also said his department is "taking legal advice for future steps in such an unprecedented situation".
Also read: Honeymoon between Mamata govt, Governor may be over, courtesy varsity row
"We urge all such illegally-appointed VCs on behalf of higher education department to reject such appointment," he said.
"The chancellor is of the opinion that the university administration should focus on the best interests of the students and work for improving the quality of education in the state," the Raj Bhavan said.
"Extending the proverbial olive branch to all the stakeholders, the Chancellery informs that further appointments as interim vice-chancellors will be done accommodating the views of government and other stakeholders," the statement added.
(With agency inputs)