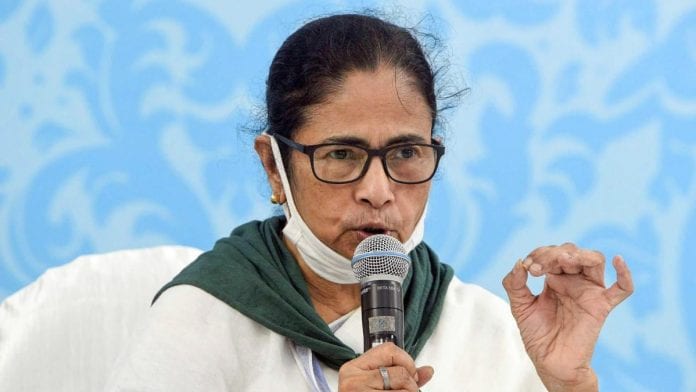 The West Bengal government formed a six-member expert committee to give its opinion and feedback on the New Education Policy approved by the Union Cabinet, and also started seeking stakeholders' opinions.
The committee has been asked to submit its report by August 15. Based on its observations, the state government would convey its opinion to the Centre.
The Trinamool Congress government, however, on principle is already against the policy on the ground that it has been drafted without consulting the state and has also not been discussed in the Parliament.
Advertisement
West Bengal education minister Partha Chatterjee conveyed the state's opposition to the policy during the Assembly session in March, much before the Centre on July 29 approved the New Education Policy (NEP) 2020, replacing the 34-year old National Policy on Education (NPE), 1986.
"The expert committee will scrutinise the policy to point out the lacunae. But intrinsically, the state government is against the policy because it has been drafted unilaterally and introduced without parliamentary approval, which is against the spirit of federalism," said a senior official of the higher education department.
Chhaterjee too questioned the manner in which the policy had been formulated, ignoring the suggestions given by the state government. Terming the policy a "bad imitation of the system prevalent in western countries", he said it was not clear who would even provide the massive fund that would be required to upgrade the education infrastructure to implement the policy within five years.
On the larger technical aspects, the committee would provide suggestions based on which the state would submit a report to the Centre highlighting its concerns.
The members of the committee are Vice chancellor of Jadavpur University Suranjan Das, vice chancellor of Rabindra Bharati University Sabyasachi Basu Ray Chaudhury, retired professor and TMC MP Sougata Roy, state's school syllabus committee chairman Avik Majumdar, and educationists Pabitra Sarkar and Nrisingha Prasad Bhaduri.
Chatterjee told reporters that the government would also seek views of school teachers, university professors, and educational institutions. They have been asked to give their suggestions, if any, by August 15.
The new policy sought to restructure the existing education system by setting out age 3-6 years as preschool, de-emphasising "high stakes" boards, introducing a SAT-like university entrance test, and providing the option of a four-year bachelor's degree.
West Bengal has no opposition to the three-language formula mooted in the new policy as it has already implemented it.
Students in West Bengal get to choose three languages from a pool of Bengali, Urdu, Hindi, Punjabi, Nepali, Santhali, and English.