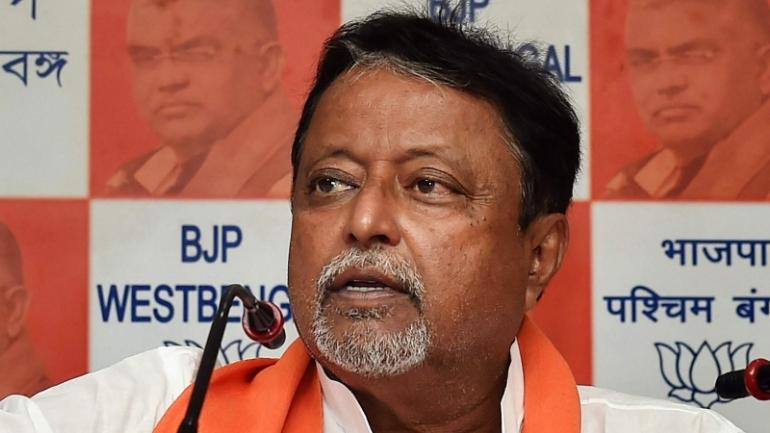 Senior TMC leader Mukul Roy is reportedly untraceable since late Monday (April 17) morning.
Subhragshu, the son of the former railway minister told PTI that his father was "untraceable" and "missing" since late Monday evening.
"Till now I am unable to contact my father. He is untraceable," Subhragshu, also a TMC leader, said.
Roy's close aides said he was scheduled to fly to Delhi Monday evening.
"As of now we know that he was scheduled to land at Delhi Airport at around 9 PM. But he is not traceable," a close aide said.
A report quoting details on Roy's boarding pass said he was scheduled to board an IndiGo Airlines flight (GE-898) for Delhi at 7.50 pm and land at 9.55 pm.
It is said Roy disappeared following an argument with his son on Sunday.
His family has reportedly filed a complaint with airport police.
Roy, a former number two in the TMC, had joined BJP in 2017 following differences with the party leadership. He was made BJP national vice-president.
He won the 2021 assembly polls on a BJP ticket and later returned to the TMC after the results were announced.
(With inputs from agencies)