A team of Central Bureau of Investigation (CBI) sleuths visited Mamata Banerjee's nephew and  Trinamool Congress MP Abhishek Banerjee's house on Sunday (February 21), and issued summons to his wife, Rujira Narula, in a case involving allegations of coal smuggling.
The allegations are that the coal mafia paid regular payoffs to TMC leaders with the money that was being channelled through the party's youth leader, Vinay Mishra, who is absconding and against whom a non-bailable warrant has been issued.
The CBI filed the case in November 2020 to probe alleged illegal mining and stealing of coal from Kunustoria and Kajoria coal fields of Eastern Coalfield Limited.
Advertisement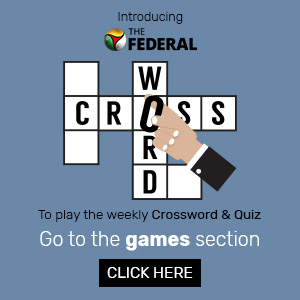 The case comes against the backdrop of election campaigns in West Bengal with accusations and counter-accusations between the BJP and TMC.
Also read: ED, CBI should be sent to borders to prove valour: Sena's dig at Centre
A designated MP/MLA court in West Bengal had issued summons to Union Home Minister Amit Shah on February 19 to appear it either personally or through a lawyer on February 22 in connection with a defamation case filed by Abhishek in connection to Amit Shah's statements against Abhishek at a rally in Kolkata on August 11, 2018.
The rise of Abhishek in TMC, with conjectures of him being Mamata's political heir, is being seen as one of the reasons for the alienation of many party leaders, with some defecting to the BJP.
Earlier this week, Mamata had challenged Amit Shah to beat Abhishek in the elections as the two fought over allegations of dynasty politics. Mamata had also targeted Amit Shah's son, Jay Shah, "I challenge Amit Shah to let his son enter politics".
Amit Shah had countered, "Modi Sarkar is for Garib Kalyan (welfare of the poor). Mamata Sarkar is for Bhatija Kalyan (welfare of the nephew). She is wondering when she can make her nephew Chief Minister".
Also read: Amit Shah wrong on Bengal, owes me a dhokla treat: Mamata
Banerjee took on Amit Shah and said: "They keep saying Bhatija Bua. What about your son? We are bad just because we are in Bengal. How did he make so much money?"
(With inputs from agencies)