Whenever Bijoy Singh Laya returns to his village — Baghadih in West Bengal — from Chennai, he used to spend time with his family in his small thatched hut. But this time as a precaution against coronavirus, he has chosen to quarantine himself on a mango tree due to lack of space in the hut.
Along with him, six other migrant labourers from the village in Purulia district have been staying since March 23 in makeshift tents on top of the tree as wild elephants enter the village during the harvest season. After returning from Chennai, they did not even enter their village fearing that their presence could affect their kin.
The workers boarded a train from Chennai last Saturday (March 21) and reached Kharagpur next day, where they underwent a medical check-up. Though they did not have any symptom for COVID-19, doctors there had advised them to be in quarantine for 14 days.
Advertisement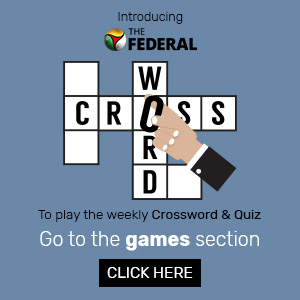 Related News: Vendors be allowed to distribute newspapers from 4-9 am: Delhi Police
After reaching the periphery of the village, the workers informed their family members and friends about their decision, and asked them to bring cots, mosquito nets and ropes to set up their 'dwellings' on the huge mango tree near the village border on the foot of Ayodhya hills.
Bijoy says youth in their region are accustomed to living on trees, especially during summers to avoid cramping in a small hut. "We don't even allow our family members to come close while delivering food. They keep the food under the tree. Neither do they wash the utensils used by us," says Bijoy.
At night, when the men sleep on top of the tree, other youths from the village guard them with bow and arrow from leopards, bears, wolves and pythons that frequent the village from a nearby forest.
Related News: Amid COVID-19 lockdown, villages in Karnataka block outsider entry
Appreciating the self-imposed isolation of the labourers, Balarampur block development officer Dhrubapada Shandilya told The Federal that they have been making arrangements to shift the men to Integrated Child Development Services (ICDS) centres nearby. The administration came to know about the incident from a public health team that visited the village on Saturday (March 28) to enquire about the workers.
Health department officials say the implementation of 'home isolation' in rural areas is a very big concern for them as their focus has shifted to rural areas, following the return of migrant workers from other states.
Quick response teams have been formed in every block to keep a tab on these workers, whose hands are being stamped with HQ — meaning home quarantine — with indelible ink. Notices are also pasted on their houses with a directive not to venture out. Government has readied ICDS centres, flood shelters and even marriage halls to isolate patients.
Related News: Like demonetisation, lockdown turns farcical, sparks humanitarian crisis
"Only those showing symptoms like fever are kept in these isolation centres. But asymptomatic workers are advised to follow quarantine procedures at their homes," says Animesh Mandal, a member of South 24 Parganas Zila Parishad. He says due to lack of space in houses, people cannot follow home quarantine properly.
As per the latest health department report, 25,080 persons — mostly in rural areas — are under home quarantine in the state.