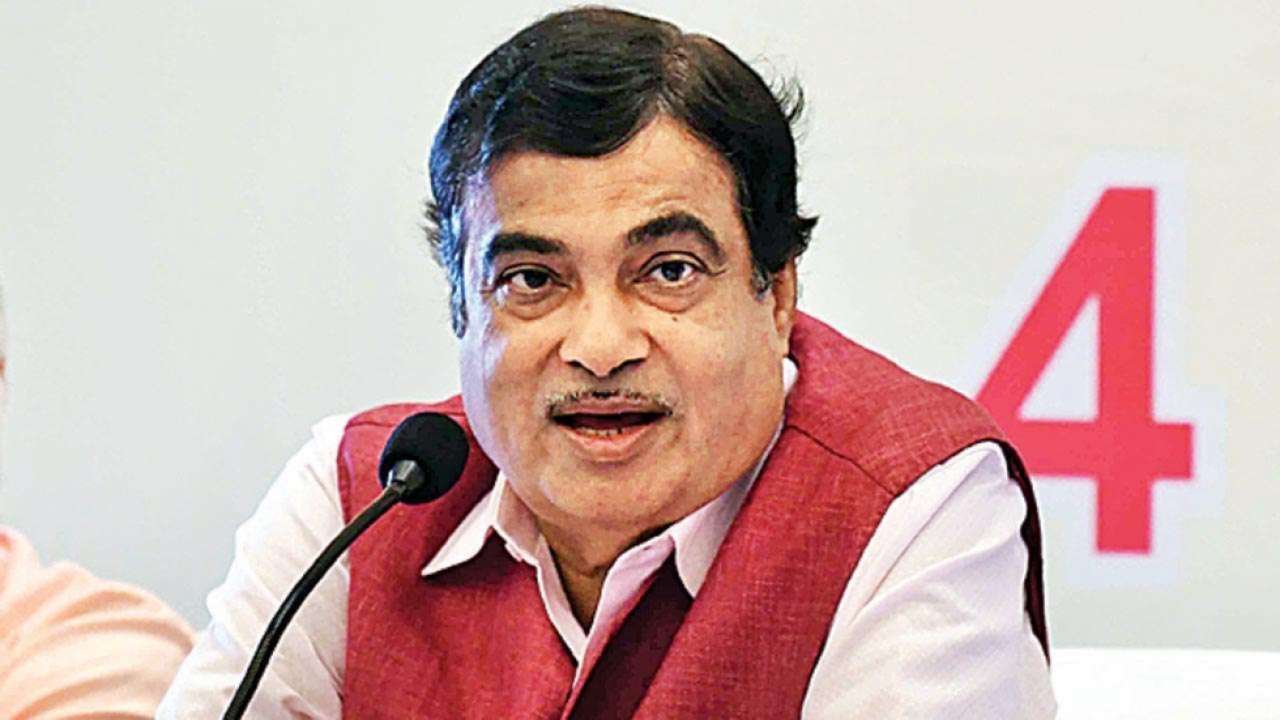 Road to bonhomie: How Gadkari bucks Centre's trend of giving Bengal a raw deal
At a time when most central ministries have tightened their purse strings in allotting funds to West Bengal, Nitin Gadkari's Ministry of Road Transport and Highways (MoRTH) is bucking the trend.
Bengal government officials admit that unlike other central government projects, there is no dearth of funds for road projects in the state. The ministry has already sanctioned two major highway projects worth over Rs 1,223 crore this year.
Gadkari's 'gifts' to Bengal
The first project involves the construction of a 5.26-km four-lane bypass on National Highway 14 in West Burdwan district. It will connect important industrial and agricultural hubs in West Burdwan and West Midnapore districts and ease traffic movements from the southern states and Odisha towards North Bengal and north-eastern states.
The second project worth Rs 812.50 crore entails the widening and strengthening of the existing alignment of NH 116B that starts from Nandakumar in Bengal's East Midnapore district and ends at Chandaneswar in Odisha's Balasore district.
Also read: Roads in Rajasthan will resemble American roads by 2024: Gadkari
In West Bengal, a 91-km stretch of the road connects tourist hotspots like Mandarmani and Digha and an upcoming port in Tajpur.
The ministry has also lined up four greenfield expressways costing over Rs 1 lakh crore to boost the "socio-economic" condition of the state.
These proposed projects are the 230-km four-lane Kharagpur-Burdwan-Moregram expressway, the 510-km Siliguri-Gorakhpur, 620-km Howrah-Varanasi, and 700-km Haldia-Raxaul expressways.
Last November, Gadkari laid the foundation stones of three major road projects worth Rs 1,206 crore in Siliguri to boost the state's connectivity with the neighbouring countries of Nepal, Bhutan, and Bangladesh.
The allocations are a quantum jump compared to the Rs 237.91 crore allocated to Bengal in 2020-21. The ministry was generous in its allocation even in 2021-22 (Rs 1,357.54 crore) and 2022-23 (Rs 2,305.78 crore).
TMC's complaints against Centre
Incidentally, it was since 2021 that many central ministries started withholding funds to the state, prompting the Trinamool Congress to launch protests against what it called the Centre's "step-motherly" attitude towards Bengal.
Chief Minister Mamata Banerjee sat on a two-day dharna in Kolkata in March this year to protest against the Centre's approach.
Also read: Delhi-Srinagar highway will increase tourist arrivals in J&K four-fold: Gadkari
Her party's women wing is now carrying forward the protests in various parts of the state. "Our protests will continue until the Centre clears the state's outstanding dues," state minister and senior TMC leader Shashi Panja said.
TMC general secretary Abhishek Banerjee has threatened to launch an indefinite sit-in demonstration in Delhi if the BJP government continues to deprive the state of funds.
"After the party's Naba Jowar (two-month outreach programme launched in the last week of April) programme is over, I may go for an indefinite sit-in demonstration in Delhi," he said.
Currently, the TMC is collecting 10 million letters from people across the state, asking the Centre to release funds.
What the Centre owes Bengal
The Centre owes a whopping Rs 1.15 lakh crore under various heads to the state, according to an estimate the chief minister gave to Prime Minister Narendra Modi recently, seeking immediate disbursal.
The Ministry of Rural Development and Panchayati Raj alone owes Bengal around Rs 12,500 crore under various welfare schemes as on April 2023, according to the state government's estimate.
Also read: Mumbai-Goa highway work will be completed by December 2023, says Gadkari
The pending funds are Rs 7,500 crore on account of MGNREGA scheme, Rs 4,000 crore of Pradhan Mantri Awas Yojana (Gramin), and Rs 930 crore of Pradhan Mantri Gram Sadak Yojana.
This apart, the BJP government at the Centre is allegedly even discriminating against the state in sanctioning projects. Government officials say the Centre rejected 30 river erosion-control project proposals by the state a few months ago without giving any reason.
Crucial erosion-control projects
The state irrigation department had sought central assistance for 11 projects in Alipurduar, eight in Jalpaiguri, seven in Cooch Behar, and four in Darjeeling districts under the Rural Infrastructure Development Fund to mitigate the problem of erosion, which is a central subject.
The state loses, on an average, 8 sq km of land annually due to river erosion. Fund requests of the state for Ganga erosion prevention in Murshidabad and Malda districts, too, are pending with the Centre, the officials said.
They pointed out that even after clearance given by the Investment Clearance Committee in June last year, the Jal Shakti Ministry is yet to provide any funds for a mega flood management project, called the Ghatal Master Plan, in East and West Midnapore districts.
"Corruption certainly cannot be the excuse for not clearing erosion-control projects or not releasing money for the Ghatal Master Plan," pointed out an official of the state irrigation department.
Watch: Is Nitin Gadkari having a rift with BJP top brass?
Amid the Centre-state tussle over the fund-freeze, the MoRTH's approach leaves one wondering whether Gadkari is on the same page with the BJP top brass who are allegedly trying to choke the state of funds as a political ploy against the TMC.
Gadkari's friendliness towards Vijayan in Kerala
It is not only Bengal where Gadkari bucks the trend. In Kerala, too, he has been very friendly towards the Pinarayi Vijayan-led LDF government.
Since taking office in 2016, Pinarayi Vijayan has received surprising praise from Gadkari, often raising eyebrows, particularly in the BJP leadership. Gadkari has never missed an opportunity to say that "it was during Vijayan's term that land acquisition procedures acquired maximum pace in Kerala".
With projects worth Rs 56,910.86 crore in various stages of implementation by the National Highways Authority of India (NHAI), the nearly two-decade-long impasse in national highway development in Kerala is expected to come to an end.
According to the NHAI, 21 projects spanning 589 km across the state are underway, with the widening of NH-766 from Malaparamba to Puthupady in Kozhikode district being the latest. Rs 454.01 crore has been sanctioned for land acquisition for this project, including bypasses at Koduvally and Thamarassery. Development of the Adimaly-Kumuly national highway is another project that has been recently sanctioned.
Apart from these, another 880-km NH package worth Rs 67,310.67 crore is in the pipeline. The NHAI is also taking on port-connectivity projects worth Rs 2,336.51 crore.
Also read: Gadkari's hint of 'quitting politics' triggers speculations of rift with BJP top brass
There is only one area where Gadkari and the state government appear to have different perspectives. The NHAI demands that the state government pay 25% of the cost of acquiring the land for NH-66, which the government finds objectionable. KV Thomas, Kerala's special representative in Delhi, after a discussion with Gadkari, said the Centre had agreed to exempt Kerala on this.
However, the NHAI has made it clear that it is unaware of any such decision by the ministry. The state is required to pay one-fourth of the total cost for land acquisition following the agreement the NHAI and the Kerala government signed on October 3, 2019 (and later renewed on September 3, 2021).
(With inputs by Rajeev Ramachandran)